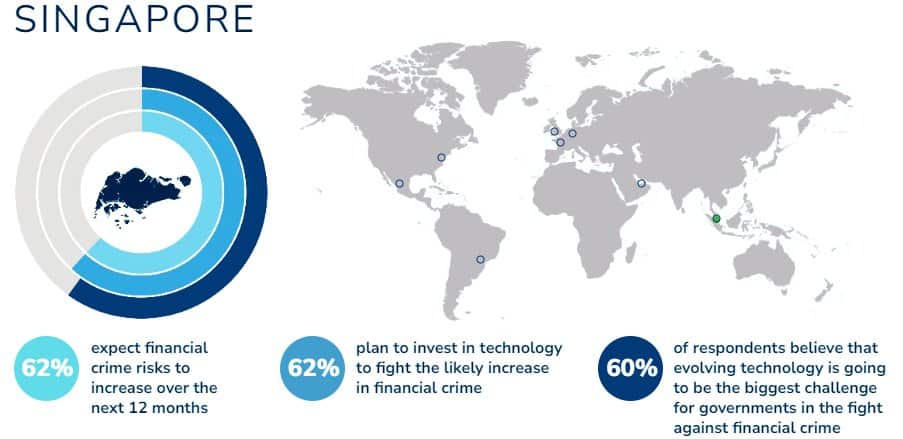 Kroll's 2023 Fraud and Financial Crime Report found that that 62% of Singapore-based executives and risk professionals worldwide expect financial crime risks to increase over the next 12 months. Cybersecurity and data breaches are expected to be the primary drivers of increased financial crime risks, followed by financial pressures on organisations.
To counter a potential uptick in financial crime risks, 67% of respondents globally are planning to invest more in technology, with 49% citing data integrity as the biggest challenge when implementing new technologies.
Reshmi Khurana, managing director for forensic investigations and intelligence with Kroll Singapore, said, "In the face of this dynamically evolving landscape, the convergence of technology, geopolitics and financial crime brings an intricate web of risks, but also opportunities. Harnessing technology advancements, strengthening governance and fostering transparency will be key to our collective success in this ongoing fight against financial crime."
Key findings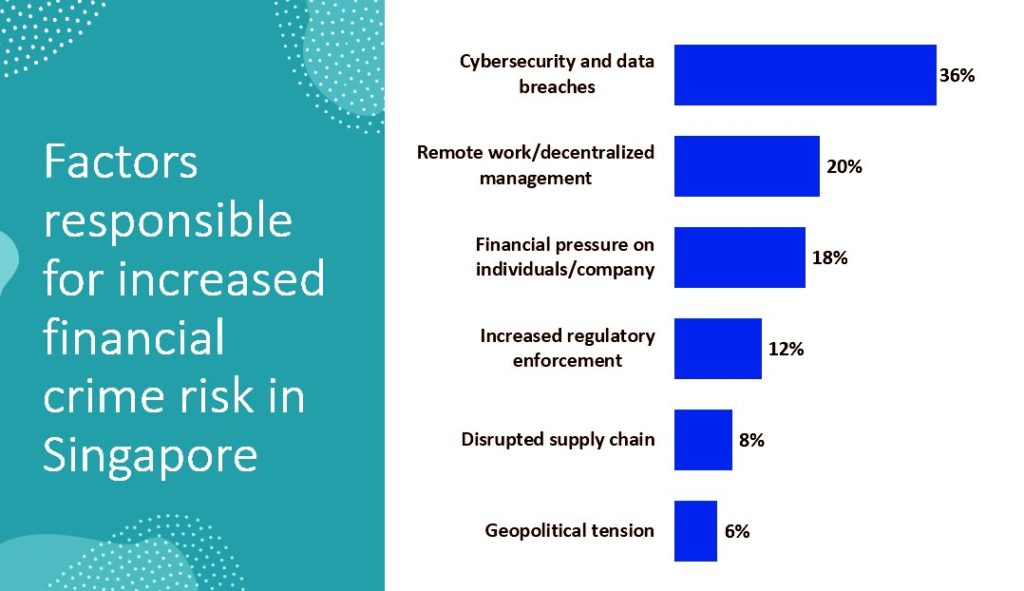 62% of Singapore respondents expect financial crime risks to increase over the next 12 months.
Nearly two-thirds of respondents in Singapore plan to invest in technology to tackle the expected increase in financial crime.
60% of respondents in Singapore believe governments are losing ground or will lose ground in the fight against financial crime due to rapidly evolving technologies.
Digital currencies, evolving technologies, data privacy and sanction evasion tactics were rated as the top challenges posed to the government in fighting financial crime.
While 52% of respondents in Singapore agree that third-party gatekeepers create anti-money laundering challenges, 58% of global respondents feel the same.
78% of Singapore respondents said they are dedicating more time towards enhancing supply chain controls or diligence because of exposure to materials that originate from sanctioned counties or are subject to export controls in the next year.
Nearly one-third of respondents in Singapore say that their companies' financial crime compliance programs cater for risks associated with cryptocurrencies.
62% of Singapore respondents agree that ESG factors should be a consideration for all businesses and part of every financial crime compliance program.
66% of Singapore respondents agree that Greenwashing concerns or the perception of greenwashing have prompted them to make changes to their financial crime compliance program.