The National University of Singapore Business Analytics Centre (NUS BAC) and Huawei International, in partnership with Audaque Data Technology, are inviting all students from universities and polytechnics in Singapore to test their mettle in business analytics in an upcoming competition.
The Huawei-NUS Innovation Challenge is set to kick off on February 9, 2023.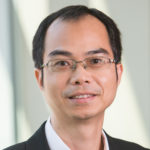 "Over the years, we have had very supportive partners working with us to ensure that the experience is relevant and enriching for participants. This year marks NUS BAC's 10th anniversary, and we are happy to team up with Huawei to encourage participants to develop transformative ideas with AI and cloud technologies for the finance industry," said Associate Professor James Pang, co-director of NUS BAC.
NUS BAC is jointly supported by NUS Business School and NUS Computing and offers the Master of Science in Business Analytics (MSBA) programme. Since 2014, NUS BAC has organised annual business analytics competitions in partnership with top industry players to spur innovative solutions for real-life business problems.
"Interest in the annual challenge has also grown over the years. We are pleased to announce that this year's competition, which was previously only for NUS students, will be open to students from all universities and polytechnics in Singapore. This makes way for more knowledge sharing and collaboration amongst students from different educational institutions, which could lead to greater achievements," Pang said.
This year, participants will work together in teams of four to six to build a stock trading model based on historical transaction data that allows users to "buy low, sell high" at the best timing.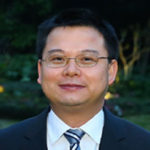 "We are proud to collaborate with NUS Business Analytics Centre on this Innovation Challenge," said Zeng Xingyun, president, Huawei Cloud APAC. "We will continue to tap on partnerships such as this to cultivate and nurture local talents who are agile, data-driven, and results-oriented. We believe that this will empower a generation of developers with fresh perspectives and mindsets to build a robust ecosystem while creating shared values for global partners and customers."
As part of a previous Memorandum of Understanding (MoU) signed between Huawei and NUS BAC, Huawei Cloud will provide ModelArts, its one-stop AI development platform, for the innovation challenge. This will allow developers of any skill level to rapidly build, train, and deploy models anywhere – from the cloud to the edge.
Shortlisted teams will receive coaching from the organisers to prepare for the finals. The winning team will walk away with a grand prize of S$10,000, while teams who come in second and third place will walk away with S$5,000 and S$3,000 respectively.