The second edition of the Salesforce Asia Pacific AI Readiness Index sees Singapore retain the top spot for Artificial Intelligence (AI) Readiness, compared to ten other countries in the region. . Singapore leads all three indices with an overall score of 65.7, followed by Japan (60.0) and Hong Kong (59.3).
Globally, AI is expected to contribute approximately USD$15.7 trillion to the world's GDP by 2030, a USD$2 trillion increase from 2019. In Singapore, the AI market is projected to reach US$960 million in 2022 and US$16 billion by 2030.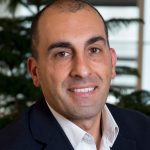 "Covid-19 has accelerated investment in AI across economies in Asia Pacific, with governments continuing to lead the charge on these efforts. In Singapore, whole-of-government strategies are guiding the development of AI ecosystems, and the use of AI is becoming ubiquitous," said Sassoon Grigorian, senior director of government affairs & public policy, APAC and Japan, Salesforce.
"The report recommends a number of measures to boost economies' effective use of AI. These include having a national AI strategy backed by robust principles; growing AI ecosystems and investing in talent; ensuring trust, as well as applying AI for social good."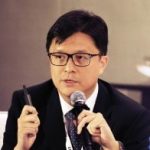 Yeong Zee Kin, assistant chief executive, data innovation and protection of Infocomm Media Development Authority (IMDA), and deputy commissioner of the Personal Data Protection Commission (PDPC) in Singapore, said, "This year saw more economies increasing their rate of digital adoption, amidst an upward trend in AI-enabled products and services. Accordingly, trustworthy AI needs to also transit from principles to practice."
He added that the development of standards for trustworthy AI will sustain a progressive environment for the benefit of consumers. The report mentions that international cooperation on AI frameworks, principles, and standards is growing.
"Singapore will continue to actively support the adoption of AI while balancing both innovation and public trust through a multi-stakeholder approach," he opined.
Singapore rated most highly in government readiness; showed improvement in consumer readiness
Singapore comes up top in all three indices and holds the most significant lead in the government AI readiness component.
Government readiness: Singapore scored 81.5 points, up from 76.4 in 2019. Australia trailed in second place (74.2), followed by Japan (71.6). Singapore's strong commitment to AI, and its robust policy and regulatory framework is allowing it to successfully maximise the impact of AI on its economy.
Business readiness: Singapore scored 49.7 points, followed closely by Japan (48.4) and India (47.3). Indicators measured include digital adoption by businesses, business sophistication as well as knowledge and creative outputs. Companies in financial services, healthcare, tourism, and transport and logistics sectors in Singapore were found to be well-equipped to adopt AI.
Consumer readiness: Singapore scored 65.9 points, up from 61.3 in 2019. This is followed by Thailand (63.9) and Hong Kong (63.1). Indicators measure consumers' awareness, understanding and adoption of AI products and services.
In addition to examining how the eleven economies fare relative to one other, the Asia Pacific AI Readiness Index provides an in-depth look at Singapore as it drives successful AI adoption. Salesforce continues to support the country's efforts through its dedicated AI research facility in Singapore.
Recommendations for the country to maximise the use of AI in a safe and inclusive manner include 1) expanding participation in regional and international AI standards-setting exercises, 2) sustaining investments in bridging the AI skills gap, and 3) strengthening AI provisions in Digital Economy Agreements.