There was a time decades ago that when a customer enters a store, he or she would be greeted by name. These days you'd be lucky if you even get a nod as a show of recognition of who you are. Sure, a general smile in your direction is better than a blank stare is thrown your way.
Today, the practice of mass personalisation leaves individual consumers feeling more like strangers in a sea as opposed to the valued customer that marketers at companies claim they so cherish.
While digital promises to help, it's not really being helpful when it comes to the individual consumer.
Digital behaviour by geography

Not Just a Number
New research from OpenText reveals the extent to which the pandemic has changed customers' expectations of brands, and the increasingly important role of a streamlined digital experience post-COVID.
The new data – from a survey of 1,000 Singaporean respondents – reveals that 71% of Singaporean consumers are more likely to buy again from brands which treat them like an individual, rather than the same as any other customer.
This demand for brands to engage with customers as an individual is mirrored across Asia – in India (77%) and Australia (63%); across Europe – in Italy (70%), Spain (63%), France (59%) and Germany (55%); and in the US (67%) and Canada (68%).
Two thirds (66%) of Singaporean consumers only buy from brands that make them feel they understand their preferences, such as communicating with them through their favourite channels or providing tailored deals.
Customer experience is king
Almost two thirds (63%) of Singaporean consumers would be put off buying again from a brand due to a bad experience. In fact, a similar number (62%) do not believe there is such thing as a 'customer for life' anymore in 2021, suggesting that brands cannot rely on customer loyalty stretching far enough to recover from bad experiences.
Creating a frictionless experience for customers is key to providing a good experience. When buying products or services online, more than four in five (81%) Singaporean consumers say that an easy search is very important to them.
Furthermore, 6 in 10 (58%) refer to shop with brands that auto-fill and remember their details for next time. There is, however, pressure on brands to store that data correctly: seven in ten (69%) would even be willing to pay more to do business with a brand that is committed to protecting their personal data.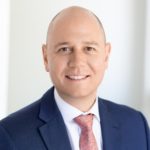 Albert Nel, vice president of APAC at OpenText, opined that the COVID-19 crisis has been a dramatic catalyst for digital acceleration across all sectors, forcing businesses to change how they communicate with customers.
"As a result, customer expectations have also shifted. They now expect more from brands – more communication channels, more personalisation and, above all, a more continuous and connected digital experience. The ability to deliver rich, ultra-personalised communications at scale, across all touchpoints and channels, is now mission-critical for acquiring, developing, and retaining customers," he continued.
The importance of digital in a post-COVID world
For 73% of Singaporean consumers, the pandemic has changed their expectations of what a brand's digital offering should be. One quarter (27%) won't use brands if their experience isn't excellent when buying online.
Two thirds (65%) are now more comfortable with digital-only businesses as a result of the pandemic. For 7 in 10 (70%) Singaporean consumers, a personalised digital experience is now vital to them if they are to come back to a brand time and time again.
The research also reveals consumer perspectives on which organisations have risen to the challenge of providing an optimal experience during the turbulence of the last year. Six in 10 (62%) say bigger established brands have been able to offer a smoother digital experience than smaller ones during the pandemic.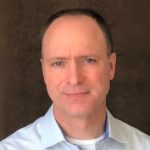 "Creating a positive customer experience is all about removing friction and increasing relevance: the easier something is to do and the more relevant it is to each customer, the better the experience," said Guy Hellier, vice president, product management at OpenText.
He added that customers expect their journey, from researching products to tracking orders, to transition seamlessly from one digital platform to another while retaining a consistent personalised feel – delivered across any device, at any time.
"For brands, this means investing in a digital experience platform that enables them to integrate data, information, and assets seamlessly across different environments."
"Without this in place, brands will struggle to create and deliver the cohesive and personalised experiences needed to win and retain customers," he continued.