Farminno (Thailand) has formed a strategic partnership with China-based XAG to introduce fully autonomous agricultural drones with an intelligent control system in Thailand.
The move in in line with Thailand 4.0, which aims to integrate technology into traditional industries such as farming, to improve the country's ability to compete globally.
"It is Chia Tai's aspiration to contribute to the transformation of Thailand's agricultural industry, to add to farmers' ability to grow more efficiently, and more notably and to instil a great sense of pride in the farmer's profession while also advocating for safe, high-quality produce and improving the quality of life for both farmers and consumers in accordance with our strong commitment to strengthen food security," said Manas Chiaravanond, chief executive officer, Chia Tai Company, which owns and manages Farminno (Thailand).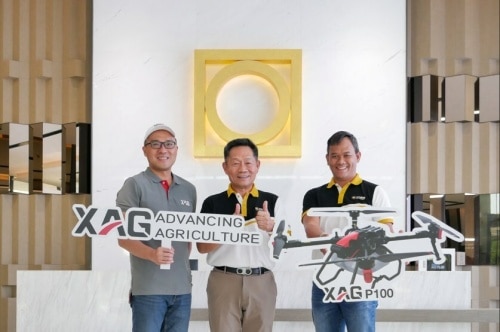 Established in 1921, Chia Tai Company is one of Asia's leading agricultural companies, with its business covering the entire chain of the agricultural industry from quality seeds, fertilisers, plant protection, to cultivation technology and delivery of safe and quality products. 
Chia Tai was among the first companies in Thailand to develop hybrid seeds. It has high potential to develop breeds to create security for farmers and confidence for consumers. Chia Tai has up to 10 R&D stations in Thailand and other countries and seven subsidiaries across Asia and the US with over 1,300 employees.  
Drones complement an aging workforce
By adding XAG's AI-powered drones to its product portfolio, the company hopes to further advance smart agriculture in Thailand. It also hopes to alleviate the current labour shortage brought by an aging workforce.
According to Thailand's Office of Agricultural Economics, the average age of local farmers is 58.46 years old.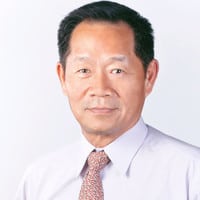 "Through this strategic partnership with XAG, FarmInno (Thailand), which is one of our new businesses, aims to tackle challenges in this industry, including aging farmer population, lack of access to agricultural technology and tools, as well as lack of cultivation know-how to transcend from subsistence farming to become a professional farmer."

Manas Chiaravanond,, Chia Tai Company
"This fully autonomous agricultural drone will help farmers to work faster and more precisely especially in large plantations with efficient spreading and spraying. With more than a century of expertise in the agricultural industry, Chia Tai has accumulated an extensive and diverse body of agricultural knowledge, which has led to an integrated agricultural solution that brings about innovations to solve agricultural complications and issues in a bid to make farming smarter and more convenient than before, while adding value to agricultural produce."
FarmInno (Thailand) is ready to launch 2 models of XAG high-performance agricultural drones, including XAG P100 and XAG V40, both of which stand out in term of performance and cost-efficiency.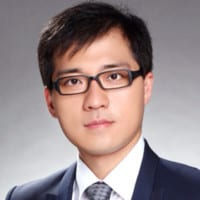 XAG has been collaborating with strategic partners worldwide to deploy its autonomous drones. To date, its drones have been introduced in 50 countries across Asia Pacific and the rest of the world.
"XAG focuses on developing drones, robots, and AI technology to advance farming processes with a vision to build a smart agriculture ecosystem for the future," said Cao Nan, head of overseas business department at XAG. "Our drone applications range from seeding, fertilisation to crop spraying, which have helped smallholders and large farms worldwide to grow more with less."
"Through this partnership with Farminno (Thailand), we have seen the potential for growth and development of Thai agriculture."

Cao Nan, XAG