Gartner research shows three ingredients to making good decisions in the supply chain: strong, defined process; analytics-driven models; and clarity about what's essential in your organization. It sounds simple but putting it into practice is another story.
"Eureka" comes from the Ancient Greek word εὕρηκα heúrēka, meaning "I have found (it)", which is the first person singular perfect indicative active of the verb εὑρίσκω heurískō "I find".
In this episode of Gartner Eureka! Pete Kraemer, chief supply chain officer at Anheuser-Busch InBev, explains how the company innovated its supply chain, empowered decision-makers, and worked toward its big goals.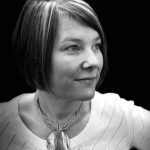 Senior director analyst Suzie Petrusic grounds Anheuser-Busch's strategy and success in Gartner research and nods to how similar principles can make an impact in your organization.