COVID-19 may not be over, but life is beginning to return to some normalcy for retailers. McKinsey says the medium-term outlook is positive, with the global sportswear market expected to grow 8 to 10% a year to 2025.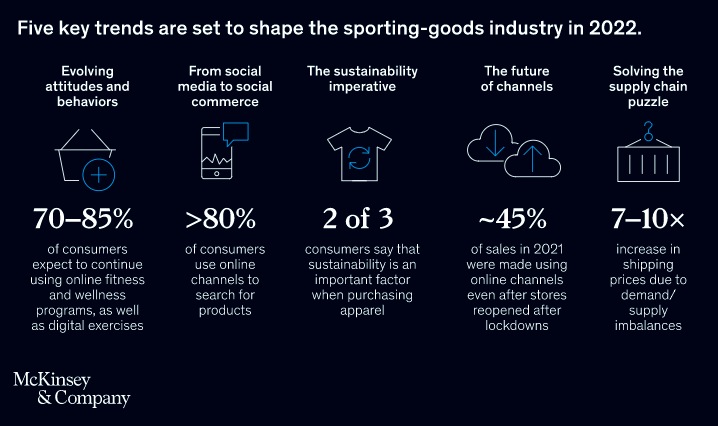 Since 2020, retailers have been on a roller coaster ride. On the one hand, early mobility restrictions have earned a spot in consumers' wallets for retailers that have shifted quickly to e-commerce and online channels.
Another upside is greater recognition of the value of health and staying fit. As more people commit to leading healthier and more active lives, sporting-goods companies have an opportunity to explore new areas of growth.
With its simple vision of making quality sports products accessible for all proficiency levels from beginners to professionals, the French sports retailer, Decathlon S.A. is etching a place in Asia's competitive sporting goods retail market.
Decathlon is vertically integrated, designing and developing its own products and marketing under its more than 20 brands, with each sport—and often sub-sports and sports groups.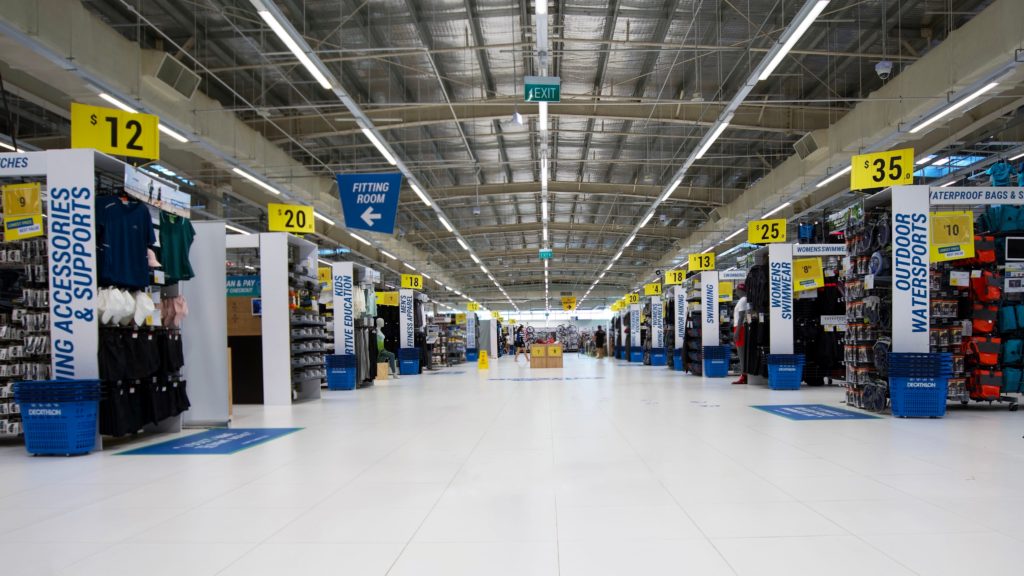 Debuting in Singapore as an online store in 2013, the company opened its first outlet at Viva Business Park in Chai Chee in 2016. Touted as the 'IKEA of sports gear', shoppers who step into its retail outlets will easily find all the gears related to a particular sport located in an interactive space, making the shopping a less discombobulating experience.
But it will take more than making products easily identifiable and accessible to survive in the new retail normal. KPMG says data is a critical building block for retailers and brands to truly understand their customers, allowing them to offer a consistent and personalized experience regardless of which channel is used.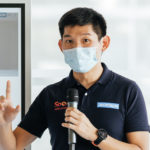 Decathlon's data analyst, Ben Chua, says Decathlon is unique "because there's a mission to really deliver affordable equipment to Singaporeans via all our channels, across more than ten physical stores. We have a growing e-commerce presence."
In an interview with FutureCIO, Chua describes his role as helping the team understand the different sporting demands of the local community and figuring out what products are popular with customers.
"By identifying these, we then process and aggregate the data extensively so that the team can make more accurate stocking and procuring decisions across the stores," he explained.
Looking back to see the future
Reflecting on the last two years, Chua noted that during the pandemic, there was a cycling boom everywhere.
"We had to identify the (cycling) models and additional equipment Singaporeans tend to purchase. With this information, we provided teammates with analysis that they could use to procure the proper equipment that people are interested in and then have them available in the stores," he added.
The same kind of analysis was then applied to other sporting goods that experienced a boom. For instance, during the pandemic, the only sport that people could do without a mask was running outdoors.
"We performed a similar analysis (to the cycling products) and identified what would be popular with customers and brought them into the stores. The point of the exercise is to optimise the entire demand and supply chain," he added.
Learnings from the experience
Drawing from the experience, Chua conceded the importance of classifying customers into different segments, or target groups. "By analysing the data, we can make product recommendations or even create aligned activities – so that our customers are constantly engaged by us.
"We are constantly looking to increase our customer lifetime value. For instance, we employ a segmentation model that aims to reveal three things: when a customer last visited the store, the frequency that the customer shops, and how much they spend with us.
"With this data, we then build segmentation rules to understand what each customer wants, learn about their behaviour, and what sport they take up. From there we can directly personalise our communication to them in a targeted way. This data flows into our customer relationship management (CRM) system," he elaborated.
According to Chua, for customers that not engaged with Decathlon over the past six months, the team looks for ways to bring them back to the store. This could come in the form of emails sent out to targeted groups based on their sports preferences or the equipment they bought in the past. The goal is to get customers to re-engage with Decathlon.
Chua revealed that the company has a model that looks at a customer's lifetime value.
"This model takes in variables such as where they reside and how much they spend to come up with a monetary value – a lifetime value that this customer could still attribute to us over the next year. Using that, we will pursue re-engaging the customers who are more likely to have a longer customer lifetime value first," said Chua.
Managing big data at Decathlon
Chua revealed that Decathlon has dashboards that display different customer segments, their purchase details, and their lifetime value as they shop with the brand.
The dashboard is updated daily automatically for Decathlon teams such as those in traffic or marketing to access and extract the information they need.
"For example, the dashboard allows them to choose what segments they want, what is the bare minimum value they are looking at and then from there they extract the customers and make very targeted CRM actions on them," said Chua.
"The dashboard also provides instructions to guide our teammates. After all, data is just data, without guidance, it is very hard to make sense of everything. We have notes on our dashboard to help our teammates make decisions as to what they want to choose," he added.
New initiatives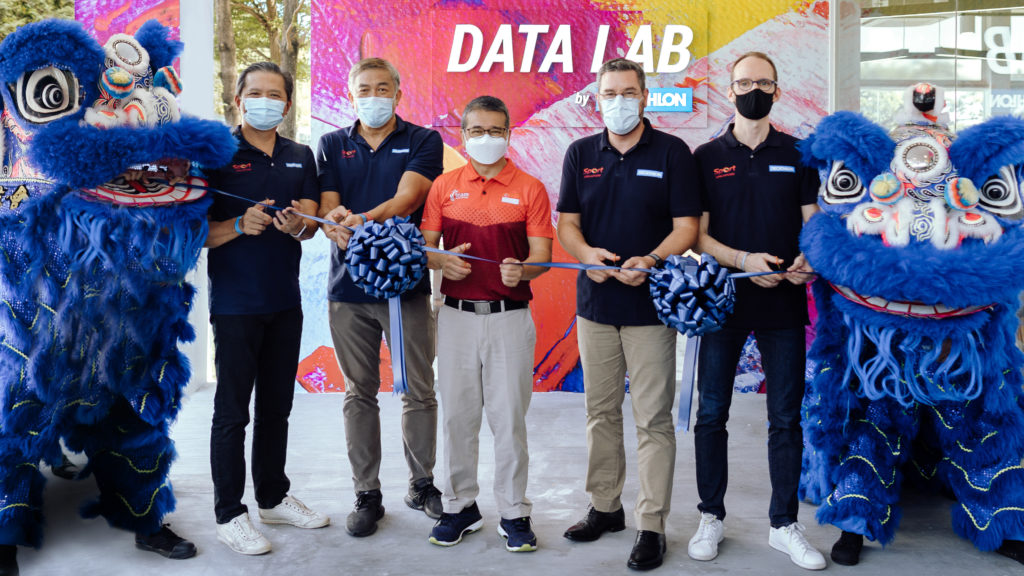 In pursuit of innovation, the Decathlon Data Lab was launched in July 2022 as a means to further collaborate with staff and partners. Developed in collaboration with SportSG, one of the goals is to work together to decipher what kind of sports Singaporeans are interested in as time progresses.
Data from SportSG, such as what facilities Singaporeans are booking, can help tell Decathlon to identify what products to put in its stores.
"It's a great synergy as you get to see where the sports are being practised, and what sports equipment is being purchased. With that, we are working towards a more concrete picture of Singaporeans' sports preferences. Together with SportSG, we are encouraging Singaporeans to be more active in sports," said Chua.
Sustainability at Decathlon
The pandemic and COP26 have helped to accelerate awareness around sustainability, including a demand for more sustainable products. McKinsey concluded that as consumers' expectations in this area increase, "the bar for companies to differentiate themselves is rising fast. Leading companies will focus even more on sustainable materials, circular business models, and helping consumers make choices that reflect their values."
For its part, Decathlon is extending the life cycle of its products by making sure that products are used by its customers.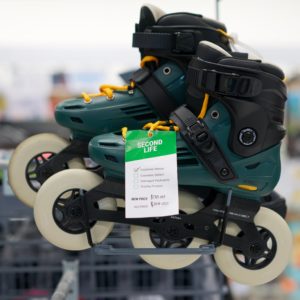 "We make sure that products don't go to waste entirely and they are given a second life – a chance to satisfy another customer. This is how we practice upcycling at Decathlon," said Chua.
Asked about other green initiatives at the company, he mentioned listed three initiatives involving the data team mean helping sustainability leaders to understand the state of Singapore's green economy.
"On the circular economy, we are committed to achieving 100% product conception with an eco-design approach by 2026. All our eco-design products, textiles and equipment are made from recycled polyester, organic cotton, recycled rubber and so on. This is a commitment that allows our company to move towards a greener and more sustainable environment."

Ben Chua
Decathlon runs workshop services to repair most of our products, including bicycles and scooters. "Wheels and tires of the scooters could wear off and crack. We search for available spare parts and help customers repair their equipment where the product life can extend for another five or ten years. With these services, we allow our customers to further extend the lifetime of their products as they continuously return to us for fixes," Chua said proudly.
Chua said Decathlon is committed to zero product waste by 2026 as well.
"In Southeast Asia, the second life initiative was launched to prevent defective products from our returns department or from our testing department to be wasted by selling them as Second Life products after servicing and maintenance. This ensures that our products do not go to waste and have a second life by selling them back to customers at a discount," he continued.
Carbon neutral Decathlon
On its website, the company stated that at present, a Decathlon product is 8.7 kilos of CO2 emitted. The company is committed to carbon neutrality by 2050. But nearer down the track, it has committed to zero product waste by 2026.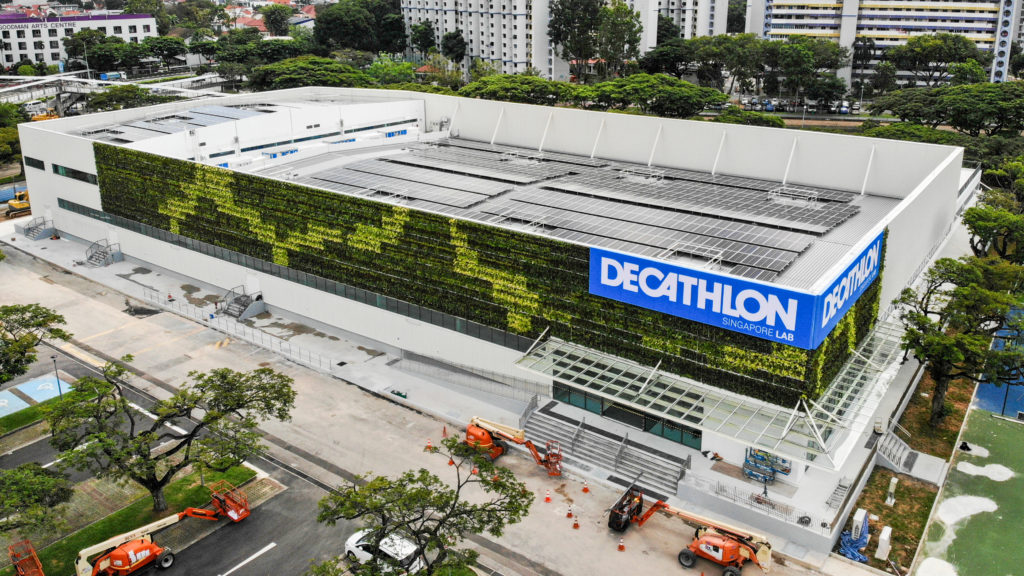 Locally, as a growing brand in Singapore, carbon tracking and sustainability are increasingly becoming very important for organisations going green.
"We strongly believe that if the initiative starts from the top and transcends down all the way to the bottom, it is much easier for us to drive certain green initiatives," said Chua.
A Decathlon sustainability country leader is onboard to constantly drive these initiatives. "This is where I come in to help track all these different zero waste and how much equipment we are repairing," said Chua.
"We are trying to push for sustainability so that no product goes to waste and ensure that they are made with sustainable materials. We track this quite religiously and ensure that we are on top of our own standards," he continued.
Within the company's supply chain, efforts are in place to track carbon footprint starting from its factories.
"I work hand in hand with our sustainability leader on this. We are quite open, at least internally, on how well we are doing in terms of the initiatives. But this is also because we are actively trying to do our best to improve the situation in Singapore, which is to be greener, by 2026," he continued.