The 1950 Alan Turing paper, Computing Machinery and Intelligence, not only proposed how to build intelligent machines but how to test their intelligence, in what has become known as the Turing Test.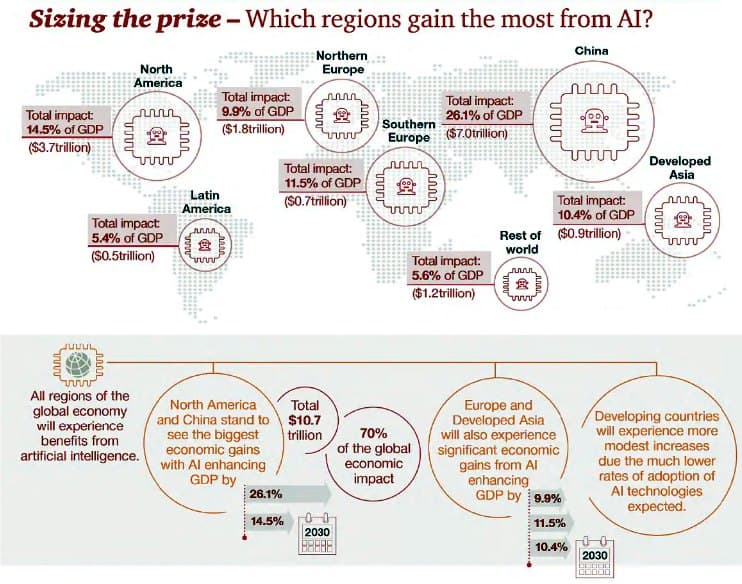 PwC estimates that by 2030 artificial intelligence has the potential to contribute US$15.7 trillion to the global economy, and over boost local economies by up to 26%. That may be seven years away but in the here and now, over 300 use cases have been identified.
Futurist Bernard Marr offers his five biggest AI trends in 2023, including the democratization of AI, ethical and explainable AI, augmented working, sustainable AI, and generative AI fuelled in part by the popularity of ChatGPT.