Frost & Sullivan forecasts that by 2030 global infrastructure investment needs will increase by 50% over the next decade driven in part by advances in cyber-physical systems, advanced computing, mobile, analytics and cloud technologies that facilitate smarter infrastructure solutions.
FutureCIO dialogue with senior technology and finance executives reveals a general interest among enterprises of all sizes and industries in Asia to use public cloud services – barring regulatory constraints.
Gartner predicts that global spending on public cloud services will reach US$591.8 billion in 2023. Sid Nag, vice president analyst at Gartner cautions that despite the allure of cloud in part for its agile, elastic and scalable nature, cloud consumption can be contained if overall IT budgets shrink.
An excuse to migrate to the cloud
Does one need an excuse to migrate to the cloud? FutureCIO dialogue with CIOs suggests that barring those in highly regulated industries, there are fewer concerns about moving workloads into the cloud than before the pandemic.
For those tied to legacy applications, some use the reason for the "end of life" of business applications as a raison d'etre for migrating to the cloud.
Forrester's principal analyst, Lee Sustar, says: "The end of life for business applications has long been a good opportunity to consider whether a workload or application should be moved to the cloud, and remains so today."
He cautioned that this should be done as part of the wider effort towards modernisation using cloud-native infrastructure such as Kubernetes as well as automation.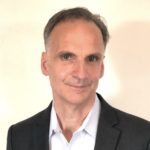 "The boundaries between cloud and on-premises are blurring as cloud providers have their hardware and software to run on their own or third-party infrastructure in the data centre. Multi-cloud and hybrid are the norm, which gives new options for tech leaders to modernise in place in their data centres."

Lee Sustar
Xtremax CEO, Denise Kee, advises that before migration, CIOs and their IT team must align on the specific business goals and objectives behind the cloud migration. She adds that this involves forethought and buy-in from all stakeholders in developing a roadmap for the cloud migration journey, with the consideration of a digital strategy.
"It is also important that migration is not the end goal. CIOs should also how they can streamline cloud management in the long run, through the automation and optimisation of complex processes and workflows," she continued.
Reigning back control of cloud sprawl
The rush to the cloud, and with it decentralised decisions, has recently started raising concerns starting with the office of the chief financial officer (CFO). Among 1,450 IT decision-makers participating in a Vanson Bourne survey 85% cited managing cloud cost as a difficulty when using current IT infrastructures, with 34% ranking it a "significant" challenge. The research, part of the annual Nutanix Enterprise Cloud Index report, also revealed that 46% plan to repatriate some applications to on-premises datacentres to mitigate cloud costs in the year ahead.
Figure 1: IT models in use and planned

Kee says said many organisations cite high costs as a reason to repatriate back to on-premises. "While customers will want the easy approach of a lift-and-shift migration. They cannot unlock the benefits they seek without rearchitecting their infrastructure and re-engineering their applications," she explained.
She believed that to do this effectively for many organisations, cloud providers need to work with partners to guide customers on their cloud journey. She posits that with FinOps, organisations are now better able to identify opportunities to reduce costs.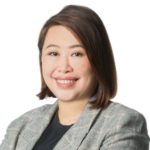 "It is becoming increasingly obvious to companies that as a corporate datacentre, the cloud may not deliver as much savings as claimed. However, for companies that optimise infrastructure, workloads and applications, FinOps can effectively reduce cloud costs by as much as 20-30%."

Denise Kee
She suggests cloud providers need to educate businesses that the value of the cloud lies beyond cost-savings – it is about the ability to scale quickly and innovate nimbly.
The FinOps factor in repatriation
In a CloudBolt Industry Insights of 5,000 employees familiar with FinOps in the US, Canada, the UK and Australia, 98% of companies polled now have a formal FinOps team or are actively considering adding one.
Among respondents, 75% believe they will have to wait 2-3 years or more to see real FinOps-driven results, while only 1 out of 500 respondents claimed to have achieved positive material impact from FinOps to date.
Forrester's principal analyst, Lee Sustar, sees it differently.
"We see relatively little re-patriation from cloud to data centres taking place. However, there is a new rigour around whether to move workloads to the cloud without clear cost benefits. The rise of FinOps as a discipline has underpinned this effort," he explained.
Will AI ease or complicate cloud management?
Asked if the adoption of AI, particularly generative AI (GenAI), further complicates the management and support of the cloud by the CIO and IT team, Forrester's Sustar opined that GenAI has already become central to cloud strategy for tech-forward organisations.
"The rise of AI essentially restates the value proposition of cloud, which can make available the resources needed for large language models that would be prohibitively expensive for most organisations to do in their datacentre," he added.
He posited that this would lead to short-term complications, as adoption of new technology often does. "But it will also provide an opportunity for technology leaders to reset and deepen their relationships throughout their organisations as they address demand for these resources," he concluded.
Xtremax's Kee believes that the adoption of AI, in particular Gen AI, will require specialised skills and talent to maintain and support. She added that AI models will need to be monitored and updated to ensure accuracy and relevance. Any sensitive, proprietary, or private data being used by these tools will also have to be protected and secured.
"However, AI can also help streamline cloud management through automating operational tasks, enhancing proactive monitoring and support, and reducing workloads – empowering IT to focus on higher-level strategic initiatives," she cautioned.