On 19 January 2023, Nutanix hosted a media briefing on the topic of "Patchwork IT Tearing at the Seams: Three trends to watch in APJ in 2023".
Patchwork is defined as "stitched together into something new" so the use of the term "patchwork IT" suggests that what we have today is a stitching of IT systems to perhaps solve a problem or meet new objectives.
At the media briefing, Aaron White, Nutanix vice president & general manager for sales in APJ, commented that in coming out of the pandemic and adjusting to whatever is the new normal, the IT organisation has somehow been impacted significantly.
He suggested that as organisations come out of a COVID hangover, there is an urgent need to re-assess the organisation's IT needs and that staying still is not an option.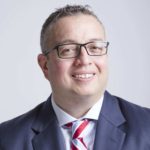 "Our IT infrastructure [needs] to be able to change and be adaptable to future needs," he suggested. "And this is being driven by a huge explosion of applications that is falling off a tremendous database sprawl inside organisations."

Aaron White
In the rush to enable hybrid work, applications have redefined the infrastructure needs of the organisation. He observed that organisations created new challenges including costly, sprawling use of the cloud.
White opined that it didn't take organisations long to realise that the cloud is an operating model and not a destination. Discussions with customers in the region also revealed that not every business is suited for the cloud – that some business requirements are better suited for private data centres.
"Customers are stepping back, having a look at where they've come from over the last three years of COVID and [are] now looking to scale out because the decisions that [they] make today [are] probably going to be with them for a very long time," he posited.
Preferred cloud models in Asia
Analysts, CIOs, CTOs, heads of infrastructure and finance leaders that Cxociety speak to suggest that hybrid cloud is here to stay with on-prem being a table stake for mission-critical systems.
White concurs but also notes that the race to move to the cloud resulted in two occurrences:
Applications are redefining the business' infrastructure needs.
There is a sprawl in the use of cloud platforms that is making it harder for organisations to manage.
He opined that sprawling applications running in the cloud are giving planners and finance problems because in some cases, the starting point is low, and grows with business expansion. The challenge becomes how to budget early in the growth cycle when the future is undetermined.
"Without that level of granularity and nuance into how companies are currently managing that huge increase in the database, data, and the copies of it, you are not going be able to control the money that the finance has given you," he opined.
Data priorities and cloud service providers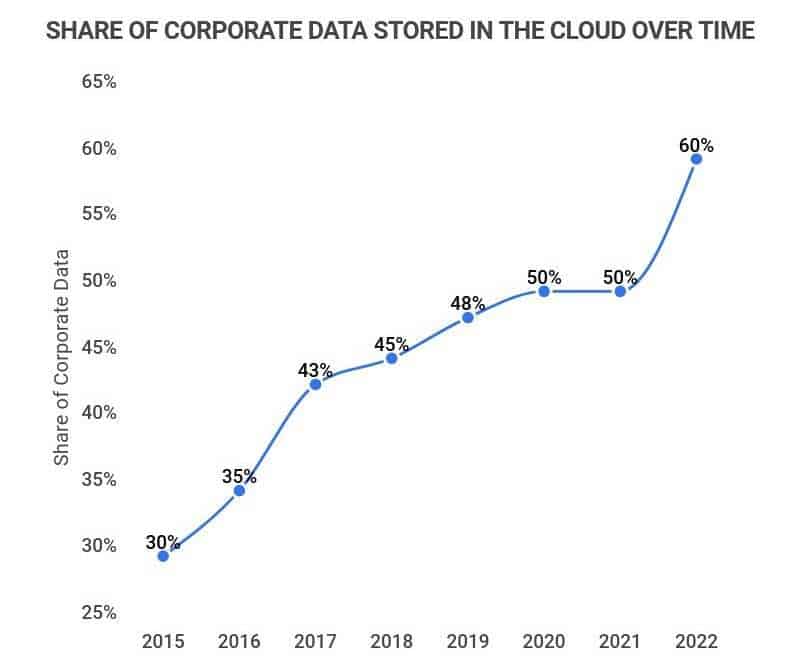 Acknowledging that cloud adoption is inevitable for many organisations, those deciding to do so will need to look at how they will address growing oversight on data privacy as well as data sovereignty.
White recalled this was the exact issue raised by a financial institution (FI) with operations across the Asia Pacific and Japan. The Nutanix solution was to deploy Nutanix Clusters on-premises in each of the countries the FI operated in. The FI used metadata to perform analysis on the data while keeping the data local.
"Those banks (with operations across multiple countries) are choosing to deploy clusters within the country. They have also now started categorising data from where it was generated, and where it is allowed to be analysed)," said White.
The OpEx conundrum
While acknowledging that multi-cloud is the most pervasive form of a cloud strategy that practitioners and decision-makers are choosing, the Forrester report, Unlocking Multicloud's Operational Potential, warns that operational risks can inhibit these complex cloud environments from reaching their full potential.
Nutanix's White cautions that "when you are in the cloud, data is going a lot faster, driven – in part by the sprawling applications that enterprises are adopting."
Statista estimates that the average number of software-as-a-service (SaaS) applications used by organisations globally has jumped from eight in 2015 to 110 in 2021, and likely more in 2022.
The low starting number is a problem because the reality is that the business will expand in the future, and with that expansion is a higher operating cost.
"How do you balance them? The desire for finance and better control over a cost, say over a period of one year, against the need for having something in advance, so that they can plan it well ahead of, how much budget they need to operate a particular environment," queried White.