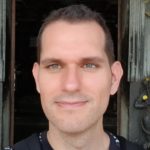 Sometime in 2020, enterprise architect, technologist and author, Ernesto Garbarino, posed the question: Is VMware still relevant in the cloud age?
He posited that in the 1990s, virtualization and VMware were interchangeable. "But the cloud has changed the rules of the game and the data centre, barring their necessity in exceptional industries, is dead."
The one bright spot in VMware's product strategy – this was 2020 – was Tanzu. "For on-prem first organisations who already run VMWare, Tanzu is the logical upgrade path and a sound approach for migrating VMs into containers, in a gentle, organic fashion. It also opens the door for less traumatic migration strategies other than rushed and chaotic lift and shifts," commented Garbarino.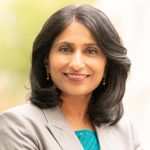 Two years on, VMware launched VMware Aria – a set of end-to-end solutions for managing the cost, performance, configuration, and delivery of infrastructure and applications. Purnima Padmanabhan, SVP and GM of VMware Cloud Management Business Unit, says Aria is "expressly designed for the operational challenges of cloud-native applications and public cloud environments."
On 31 August 2022, VMware organised a regional media briefing to introduce VMware Aria to the local media. FutureCIO spoke to Guru Venkatachalam, VMware CTO for APJ, for the company's game plan for Aria in Asia.
The concept I'm hearing about VMware Aria is that it would allow users to manage infrastructure regardless of whether it is on-prem, private, or public cloud. This idea of a single pane of glass has been around for decades. But the issue now is with the various complexities of technology like DevOps, ITOps, OTOps and SecOps, is it possible to achieve a single pane of glass in today's complex technology scenario?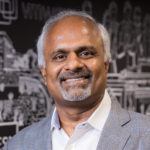 Guru Venkatachalam: We believe VMware Aria graph will help us to consolidate operations. Customers, today, must manage different tools depending on the applications and functionality they use or the hyperscalers they work with.
"VMware Aria will help to provide that telemetry for customers to manage across different environments, where they are connected to them with their applications and work closely with the infrastructure team, by finetuning and modifying the operating models as they gradually mature."

Guru Venkatachalam
You spoke about public cloud and hyperscalers – Does VMware have plans to make Aria available or able to manage software and compete with services across the different providers in Asia starting from hosting companies to the hyperscalers?
Guru Venkatachalam: Yes, that's the overall intent. And as you know, we started with VMware Cloud five years ago and today we have it across various hyperscalers. We are looking forward to accelerating and adopting it based on customer demand, especially in this region and SEAK (Southeast Asia and Korea) to help them manage applications and infrastructure.
What should the CIO and IT team think of when being presented with the concept of VMware Aria?
Guru Venkatachalam: Manage the complexities and simplify the environment for the customers to move from cloud chaos to cloud smart. Also, help the customers to manage traditional applications on-prem and further support them on their cloud native journey across hyperscalers. Eventually, the purpose is to deliver the right experience to the customers and their developers and provide them with the right tools to navigate through the environments seamlessly.
What's the learning curve you are anticipating for all these new technologies? As you mentioned some of them have been around for a while now, for someone who is newly stepping in and is introduced to Aria, how much time to productivity?
Guru Venkatachalam: There is a learning quest among the developers and the operators. Developers usually don't want to focus on complexities beneath the platforms. However, as businesses are prioritising involving developers in the DevSecOps operating model to understand and manage the complexities as they develop the codes, the VMware Tanzu application platform helps to shield the complexities from the developers with no additional learning curve for the developers.
From the operator's perspective, there will be a learning curve but it will make their work more seamless in managing the environment through a consistent operating model across multiple hyperscalers.
To what extent can a user/ IT dept/ administrator trust that a system can make autonomous decisions on critical security matters using AI/ML?
Guru Venkatachalam: It is a two-way street. From the user's perspective, they expect a self-healing environment with utmost productivity and access to applications with the assurance that the infrastructure is fully secured – be it in the form of multi-factor authentication or identity and entitlement systems.
The autonomous workspace also heavily relies on this concept, similar to the concept of a software-defined data centre that we brought to the environment a decade back and now we are looking forward to applying the same in the workspace too.