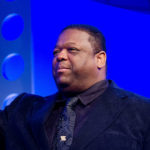 "The lesson of the pandemic has been to expect the unexpected and be prepared to move in multiple strategic directions at once," said Daryl Plummer, distinguished research vice president and Gartner Fellow.
"Resilience, opportunity and risk have always been components of good business strategy, but today these issues hold new meaning. This year's predictions embody how resilience must be built in more non-traditional ways, from talent to business modularity, while opportunity and risk must be viewed with a greater sense of urgency than ever before."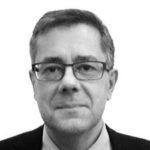 David Groombridge, research vice president at Gartner, assert that CIOs must find the IT force multipliers to enable growth and innovation, and create scalable, resilient technical foundations whose scalability will free cash for digital investments.
"These imperatives form the three themes of this year's trends: engineering trust, sculpting change and accelerating growth," he added.
FutureCIO has assembled comments from technologists from across the spectrum for their perspective on what lies ahead in the coming here.
Shift to assume identity
"In 2022, enterprises must evolve from an "assume breach" to "assume identity" mindset, with the realisation that any user, application or bot can have privileged access to sensitive data or systems, and that attackers will target it," said Udi Mokady, co-founder, chairman and CEO, CyberArk.
He posited that this realisation requires security leaders to look ahead and consider 'what's next' in terms of identity-related risks – and attacker opportunity. "That opportunity could come from many sources – whether it is organisations making bold moves in the cloud, doubling down on automation, or preparing for how to manage decentralised identities," postulated Mokady.
Micro-segmentation to deliver customer value
"In the age of the customer, one size fits few. And it is with the effective use of data available to businesses, where they can find a competitive edge," opined Matthew Heap, director of solutions & professional services APJ, Rackspace.
He added that having a holistic view of data from internal and external sources is critical for businesses to discover what makes them tick, so you can deliver relevant experiences and solutions. Understanding your customers will be the driver of business success and impact.
"In 2022 and beyond, we're going to see more businesses using micro-segmentation that can lead to highly personalised experiences and compel customers to take action," Heap concluded.
Digitization is not enough
"Competitive differentiation remains top-of-mind as enterprises continue to innovate and modernize in a digitally centric world," noted Neville Vincent, vice president for South Asia Pacific, Nutanix.
He added that many are also realizing that digitization alone will no longer be a differentiator across sectors. Instead, organizations will need to focus on innovation at speed and scale and accelerate speed-to-market for new offerings and services, while enhancing the quality of service delivered to customers.
"Technology will continue to provide a backbone to this innovation. To truly unlock competitive advantage, however, enterprises will need to go beyond simply digitalizing their processes and pursue strategic transformation with modern IT and software instead."
"A modern architecture, including hybrid multi-cloud, and mix of technologies will shift the needle for organizations – for the foreseeable future," predicted Vincent.
The new standard for connectivity
According to Madhusudan Pandya, senior advisor of international development at Ciena says the pandemic has catalysed digital transformation on all fronts. He explained that with more digital devices and products using HD-livestreaming and AR/VR, service providers must be able to meet this surge in demand for connectivity and low latency - or risk falling behind.
The AR/VR market is expected to grow US$163B from 2021 to 2025, with the APAC region contributing 34% of the growth. Technavio says these applications place huge bandwidth and stringent latency demands on the network edge across metropolitan areas. As a result, network edge will become top-of-mind for service providers to adapt to unpredictable bandwidth demands, stay ahead of the curve, and be future-ready.
"The hunt for new value will drive distributed edge cloud nodes closer to communities and enterprises, requiring high performance compute, networking and AI-powered systems that can enhance productivity while improving user-experiences," continued Pandya.
Robots won't replace humans – not yet anyway
Deepak Giridharagopal, CTO, Puppet, acknowledged that as the labour shortage and skills gap continues to increase, tech companies will also continue to lean heavily into automation.
"While many organisations are replacing humans with technology to work more efficiently and provide a solution to the skills gap and labour shortage, they have failed to realise the depth of value that humans provide," said Giridharagopal.
In fact, humans are often the most essential part of higher-level enterprise tasks, and thus, cannot, and should not, be replaced by robots. "As we head into 2022, I expect to see this realisation grow, and for there to be a stronger collaboration between humans and tech. Instead of replacing humans, technology will act as a powerful tool allowing human employees to engage in higher-level problems," he concluded.