A EY survey of businesses and investors in Asia-Pacific suggests a disparity on the action required to meet sustainability objectives. The clash threatens to stifle access to capital for many organisations and could hinder progress on decarbonization.
Long-term investments or short-term gains
According to the report, 74% of investor respondents believe companies should invest in improvements relating to ESG matters, even if it impacts their short-term profits, but only 58% of business leader respondents hold the same view.
Greenwashing concerns
Investors are also highly critical of businesses' approach to disclosing important information on sustainability activity. About 98% say that ESG reporting is a crucial part of their investment decision-making, but 75% feel that organisations are "highly selective" about the information they provide – raising concerns about greenwashing. Furthermore, 91% hold the view that companies only disclose when they are forced to do so.
Room for improvement
Interestingly, many businesses do seem to recognise that there is room for them to improve their approach to reporting. EY says 55% of the organisations surveyed report they provide investors with relevant information on sustainability activity, leaving a significant cohort (45%) that recognise they do not; and almost two-fifths (38%) of finance leaders interviewed admit their current ESG reporting would not stand up to the scrutiny of basic assurance standards, known as "reasonable assurance."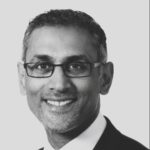 Terence Jeyaretnam, EY Asia-Pacific Climate Change and Sustainability Services Leader, says that while companies are making progress on their sustainability credentials, investors still feel strongly that they are not getting the data-driven insights they require to evaluate a company's strategy and risk profile, especially relating to ESG.
"It's an information gap that threatens to stifle access to capital for many organisations and, ultimately, could hinder the advancement of decarbonization targets," he adds.
Common ground on reporting flaws
The survey highlights some common ground between businesses and their investors. They agree that key issues demanding action include: the weaknesses of current reporting standards and the lack of requirements for supporting evidence; the separation of ESG reporting from mainstream financial reporting; and the lack of forward-looking disclosure.
The survey outlines steps that organisations can take to strengthen confidence, and highlights two priorities: improving sustainability reporting designed to meet expectations and elevating the role of finance leaders and the finance function in this reporting.