Continuing with FutureCIO's contribution to the discussion on "Break the Bias" in celebration of International Women's Day 2022 (8 March 2022), we look at a stated mission for this year: "To forge inclusive work cultures where women's careers thrive, and their achievements are celebrated".
The International Labour Organization research note, Breaking barriers: Unconscious gender bias in the workplace noted that five of the barriers to women's leadership stem from discrimination and unconscious gender bias.
According to the report, the second most-cited barrier was the social roles of men and women. Respondents also mentioned the general perception that management is a man's job. The third most-cited barrier was masculine corporate culture. The respondents also cited stereotypes against women and inherent gender bias in recruitment and promotion.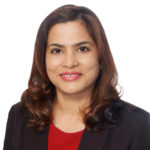 Sonal Priyanka, head of origination at Incomlend says despite explicit bias in the workplace coming down over the past decade, employees and leaders can still conduct discriminatory acts and implement discriminatory policies unconsciously.
"Although unintentional, unconscious bias can still have a significant impact on many aspects of the work environment and culture, ranging from the recruitment of new hires to how employees interact with each other to the management of employee performances," she added.
Wong Sze Keed, chief executive officer for AIA Singapore, noted that gender stereotypes in the workplace are typically driven by unconscious biases. For example, a common bias is that women are weak, emotional, sensitive, and less adept for C-Suite roles.
"This is a view that I absolutely reject – women are capable, strong, and can positively contribute to organisational performance in measurable, quantifiable ways," she voiced with strong commitment.
Why bias exist
Publicis Sapient's managing director for Asia-Pacific, Emma Scales, cites a lack of understanding and empathy as causes for the persistence of gender bias in Asia.
"When someone or something is seen as different, bias can play a role in determining how an individual reacts, engages or chooses to perceive another. Understanding, empathy and genuine interest to shift behaviour can all help to surface unconscious bias and remove it through a deeper appreciation for individuals' uniqueness and contributions," she elaborated.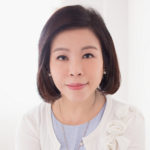 For her part, Sheena Chin, head of ASEAN for Cohesity, the unconscious bias often stems from prejudices or preconceptions relating to affinity, attribution, beauty, gender and even conformity pressure.
"Language bias can also occur for those in multinational organisations, whether the main language is their second language, or an employee is working in a country with a different language to their first-spoken language. It is worth considering the above examples of bias, as often they compound gender bias, or by each other," she opined.
Priyanka added that in Asia there is deep-rooted cultures and traditions steeped in gender-specific roles norms and respect for hierarchy. All this leads to a greater tolerance for discrimination in some places.
Breaking the bias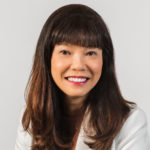 Wong believes that everyone can do better when it comes to educating oneself through interaction with individuals from the opposite gender to understand the biases they face and take action to eradicate said biases.
Incomlend's Priyanka suggests employers start by making diversity and inclusion outcomes more tangible by setting specific goals and targets that aim to reduce discrimination, educate employees, and empower the groups experiencing bias.
She warns that the hardest nut to crack is the bias that is unknown and unsaid. This requires an ongoing mix of explicit policy-making and deliberate decision-making that brings such biases to the foreground and addresses them head-on.
Scales suggests breaking the barrier of silence and bias is, what it looks like, and how it can impact individuals. Once you start talking about it, people can then start addressing and solving issues related to bias in the workplace on a micro-level.
She cited the practice of blind CV sources at Publicis Sapient purposely omitting the applicant's name and other personal information that may subconsciously influence decision-making from his or her resume during the initial screening process.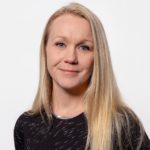 Call to action
Asked what is practised at their organisation to break the gender bias, AIA's Wong said creating a safe environment for everyone to speak out. "For me, connectivity is key. My door is always open to any staff who wishes to have a chat with me, and I have regular dialogues with my teams and employees across the company, no matter how busy my schedule is," she beamed with pride.
While she agreed that it is incumbent on leadership, not just HR, to foster working environments that allow open dialogue, Chin stressed the importance of timeliness.
"Timeliness is important too, as issues can arise that didn't previously exist whether that is due to people not being aware previously, the addition of 'bad eggs' into a business, or new people that are different – for whatever reason – to the majority of those within the organisation," she explained. "It all comes down to communication and fostering a positive environment where people feel they can be heard or communicate issues of any kind."
For Priyanka, it is leading by example. "As a leader, I make it a point to conduct myself professionally and demonstrate how career objectives can be balanced with personal goals. This can help eliminate gender stereotypes in the process and, in turn, encourage a more balanced workplace culture. To bring change, one has to be the change," she declared.
Publicis' Scales cautions leaders to be mindful of their own bias, and work to broaden their personal networks. "This can include recasting client teams that do not have adequate levels of gender and racial diversity or incorporating quotas to encompass not just the recruitment process but also employee evaluation and promotion cycles. Stay curious and open," she concluded.