Hong Kong– Businesses in Hongkong are adopting AI-powered conversational commerce and omnichannel communication platforms to enhance their business operations, according to a new market research by Leading IT market research and advisory firm IDC.

According to the report entitled. "Revolutionizing Customer Experience through the Power of Conversational Commerce, more than half (57%) of organizations in Hong Kong are currently using CPaaS solutions to increase employee productivity and expand their business. However, 63% of organizations plan to increase their communication platform spending to employ conversational commerce to optimize customer experiences.
Rising Demand
Conversational commerce relies on CPaaS as a crucial tool that integrates real-time communication features into internal and external applications. Software as a Solution (SaaS) tools such as smart chatbots deliver personalized interactions and improved customer experiences.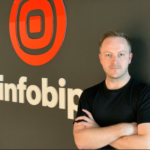 "This transformative approach empowers organizations to stay ahead in a dynamic marketplace", said Velid Begovic, Vice President of Revenue at Infobip, a Global cloud communications platform that announced the developments.
Application in Hongkong industries
In Hong Kong, conversational AI and CPaaS are assuming a pivotal and transformative role in facilitating seamless and personalized customer engagement across diverse vertical sectors.
The Banking industry uses conversational AI to provide customer service and support, including chatbots and messaging apps for inquiries and automated advice.
The Retail and Fashion industry leverages the technology for more convenient browsing, purchasing, and receiving customer support through messaging apps.
Hospitality and Tourism companies have started using chatbots and AI-powered voice assistants to provide travel recommendations, personalized itineraries, and booking reservations.
"In fact, 27% of businesses in Asia Pacific are actively partnering with CPaaS platform providers to deliver contextualized customer interactions that not only boost profitability but also foster emotionally fulfilling engagements." said Nikhil Batra, Research Director, Telecommunication, IDC Asia/Pacific.