VMware, Inc. announced its collaboration with Intel to help customers accelerate the adoption of artificial intelligence (AI) and enable private AI everywhere – across data centers, public clouds, and edge environments.
Accelerate AI adoption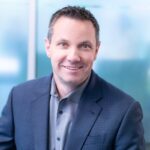 VMware and Intel are working to deliver a jointly validated AI stack, allowing customers to use their existing general-purpose VMware and Intel infrastructure and open-source software to simplify building and deploying AI models.
"When it comes to AI, there is no longer any reason to debate trade-offs between choice, privacy, and control. Private AI empowers customers with all three, enabling them to accelerate AI adoption while future-proofing their AI infrastructure," said Chris Wolf, vice president of VMware AI Labs.
 "With the potential of artificial intelligence to unlock powerful new possibilities and improve the life of every person on the planet, Intel and VMware are well equipped to lead enterprises into this new era of AI, powered by silicon and software," said Sandra Rivera, executive vice president and general manager of the Data Center and AI Group (DCAI) at Intel.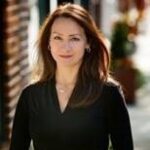 Private AI everywhere
VMware Private AI brings compute capacity and AI models to a public cloud, enterprise data center, or at the edge, supporting traditional AI/ML workloads and generative AI. AI-assisted code generation, experiential customer service centers recommendation systems, and classical machine statistical analytics can be co-located on the same general purpose servers that run the application.
A reference architecture designed to combine Intel's AI software suite, Intel® Xeon® processors, and Data Center GPUs with VMware Cloud Foundation will help customers build and deploy private AI models on existing infrastructure.