Gartner says data management consists of the practices, architectural techniques, and tools for achieving consistent access to and delivery of data across the spectrum of data subject areas and data structure types in the enterprise, to meet the data consumption requirements of all applications and business processes.
At the Gartner Data & Analytics Summit 2020, it was suggested that "data and analytics leaders tie data and analytics strategy to business outcomes and promote the adoption of technologies, such as artificial intelligence (AI), while creating a resilient culture that accelerates change, and where data literacy, digital trust, governance and data-driven critical thinking are pervasive."
As we say goodbye to 2020 and welcome the new year, where should organisations invest their COVID-19-induced limited resources to better benefit from the evolving practice around data management?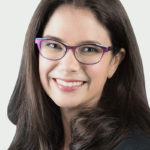 FutureCIO approached Hillary Ashton, chief product officer, Teradata for her take on where data management is moving in 2021.
What has changed with data management over the last three years? What drove the changes (or not) and how do you see data management evolving in Asia?
Hillary Ashton: Data management has certainly evolved over the last three years. In Asia specifically, we are now seeing organizations taking a more proactive approach when it comes to how they treat and manage their data. We do see the pandemic as the inflection point for when data's importance was truly realized within the enterprise.
Based on a global survey that we recently conducted, 91% of respondents stated that data's importance within their organizations has increased since the onset of COVID-19. Data is also seen as key to recovery with 90% of IT decision makers saying that since the onset of the pandemic, awareness of data's importance in decision making has increased, with 82% accelerating plans to move data and key business functions to the cloud as a result.
COVID-19 has caused vast disruptions across the business landscape and opened many IT and business decision makers' eyes to the key role it will play in recovery. In efforts to recover from this crisis as well as predict and prepare for future disruptions, leaders have changed their idea of data from "just another technology solution" to a fundamental, strategic asset and business priority.
What is the role of automation in data management?
Hillary Ashton: Automation plays a big role in several domains of data management especially when it comes to improving data preparation and analytic processes. Organizations are continually challenged by the process of data preparation and data analysis.
Despite the need for fast and accurate insights, data preparation has traditionally been a manual, time-consuming effort relegated to IT resources. Automation can help to speed up the process by enabling faster delivery of meaningful business intelligence while eliminating the risks associated with human intervention.
Another important role of automation is to ensure the quality of data. Establishing high-integrity data is a challenge because internal data is continually being created and transformed. Data taken from external sources also adds another layer of complexity as it introduces data of unknown quality into the organization.
Automation can help identify the type of data, find links in data across sources, note discrepancies and inconsistencies and detect sensitive data elements that may be affected by the company's policy.
As the volume and variety of data continue to grow, manual methods simply cannot keep pace. Automated processes ensure fast results even with the largest of data loads, employing techniques such as machine learning to ensure effective and efficient analysis of data at scale.
What kind of data management architecture and infrastructure is best suited for automation?
Hillary Ashton: What truly is a forward-thinking data management architecture is one that is unified, providing transparent access, seamless data movement and single operational view for management.
The unified data architecture allows businesses to capture, store and analyse data from all parts of the organization and turn it into actional intelligence. Some critical capabilities in the modern data architecture includes investing in platforms that support the development of automation and consumption of analytics, maintenance and governance.
How should organisations build their teams to maximise this new way of managing data?
Hillary Ashton: To maximise this new way of managing data, organizations should start thinking about how to build a data-driven culture within their teams. When it comes to big data, culture can swallow up huge capital outlays, high-powered infrastructure and the smartest teams of data scientist.
But having the right data-driven culture can deliver the full payoff that organizations are looking for. In fact, cultures built on big data and advanced analytics are increasingly synonymous with high-performance organizations.
Achieving a data driven culture is about being ready and willing to change. This starts with building a widespread commitment to make data-driven decision as the standard method of operations. Beyond that, the strongest data-driven cultures are also shaped and energized from both the top down and the bottom up.
What this means is that getting senior management to clearly and visibly communicate the importance of big data to improving business performance. Meanwhile, end-users including front-line managers, business analysts and others, should also use data to do their jobs every day.
Gartner says from 2021, data management will become a practice that focuses on how data is used and accessed, rather than how it is retained and controlled. Why do you think Gartner is saying this?
Hillary Ashton: Enterprises are moving from data control to data use because today data use is THE differentiation most enterprises have.
Data is growing at a relentless pace – driven by a number of factors: the proliferation of machine-generated data, heightened connectivity with 5G, the maturity of IoT, edge computing and AI adoption – that makes it almost impossible for organizations to not do anything about it.
Instead of treating data and analytics as an afterthought, organizations are seeing it as a business asset and "following the data" is core to how they operate in the future.
For example, ensuring data is easily accessible across departments and that it is front and centre when explaining the "why" of any business decision. Being able to use, access and analyse data is now seen as a strategic imperative and therefore, an expected practice for the future.
What are your thoughts on data management in 2021 in Asia?
Hillary Ashton: In 2021, I believe more businesses will prioritize data as highly as revenue, customer experiences and profitability to ensure they are best prepared for whatever 2021 and beyond has in store.
The pandemic has become an accelerant for digital transformation and long-term initiatives are now urgent necessities especially as Asian-based firms are looking to outpace their counterparts in the west. This in many ways has created a shift in the way data is being managed – moving from just a technology solution to strategic and business priority.
In that sense, we would expect companies that embrace a data-first mentality completely reimagining their businesses. In doing so, they will invest in and leverage unified data ecosystems, enabling advanced analytic to better understand their market, their business and their customers.