"Since the late 1980s, dealing with uncertainty has been recognized as one of our most significant leadership challenges. But the level of uncertainty surrounding the ongoing pandemic is unprecedented in scope and brings with it profound implications for our organizations. With Covid-19, we're finding out just how uncertain uncertainty can be." Larry Clark, managing director, global learning services, Harvard Business Publishing.
So it is that FutureCIO approached several business and technology leaders to ascertain once more what it takes to be a leader when a near-constant state of crisis is the new normal.
Leadership in the early days of a crisis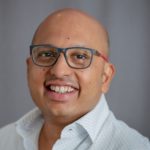 Like Elaine Zhao, CEO of CNEW International, Sundi Balu, co-founder and CTO for XpertiseNow observes that prior to 2020, leaders focussed on business financial and shareholder outcomes as the priority.
"There was limited attention to strategic risks that emanate from impacts to human beings. The overreliance on predictable supply chain activities and proven methods of conducting business had restrained leaders from preparing for black swan moments. Most leaders had not experienced black swan moments where they had to make decisions in isolation for business continuity," he continued.
Morgan Terigi, CEO and co-founder of Incomlend, added that back then business growth and expansion were at the top of the agenda, while business resilience usually took a back seat. Like Sundi, Terigi opined that while business continuity and contingency plans were in place, many were not comprehensive enough to cope with the magnitude and speed of disruption that COVID-19 brought.
Digital goes on steroids
While digital transformation was already in various stages of deployment even before 2020, the pandemic gave a new sense of desperation that saw priorities shift gear and direction.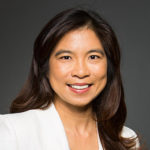 Cindy Deng, APAC managing director at data.ai (formerly App Annie), commented that amid lockdowns and physical restrictions, consumers began to prioritise accessibility and efficiency in addition to their traditional focus on value.
"Successful pandemic-era leaders have turned to mobile-first solutions to keep up with online and in-store demands to build and maintain engagement with their consumers," she continued.
For Scott Monro, Okta's regional VP for Asia, the pandemic revealed just how human leaders were. He observed that the early days spent trying to grapple with the disruption and launching solutions to keep business going.
Leadership was easier pre-Covid because there were well-established norms to follow. He added that denial was omnipresent with many organisations unable to grasp even the idea of remote work becoming a mainstay in the workplace.
The saving grace was among technology companies that were much more agile in responding to the change. Monro posited it may have to do with them being already used to dealing with transformations in their everyday life.
Leadership lessons
Balu listed his lessons as focusing on people first, conducting regular well thought through risk management reviews second and leveraging networks to deliver third.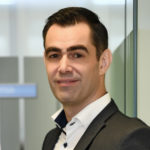 For Terigi, his lessons start with having the courage to rethink and reinvent the business, be agile in seizing new opportunities and foster a strong collaborative relationship with fellow business leaders.
Deng, on the other hand, suggests it is about staying resilient, putting consumers first, and building trust. She reiterated that it is important for leaders to take a proactive approach and establish a new level of trust and transparency.
Monro noted that 2021 elevated the importance of talent retention – this extended not just with the people they already have but those they are looking to bring in as well.
"Listen attentively and respond boldly. Have the humility to admit to mistakes, make the necessary adjustments to the evolving situation, and press on – all the time keeping your eyes on the end goal," he suggested.
Predictions for 2022
Balu predicts that inflationary pressures combined with slowing growth will require leaders to think strategically by balancing the need to minimise costs in the short term while planning for differentiated AI-driven productivity and growth for the future.
Terigi says optimistic signs of economic recovery, geopolitical tensions, shifts in monetary policies, and pandemic-induced uncertainty are still stirring up volatility across the business landscape. Furthermore, global supply chain disruptions are likely to persist, and they can trigger significant repercussions across industries.
To remain buoyant, he suggests diversifying access to funding and leveraging alternative financing solutions. "For SMEs to improve their cash flow while keeping their debt-to-equity ratio low, they should consider non-recourse financing options, such as the off-balance-sheet invoice finance solutions," he added.
Deng suggested keeping abreast of the growing app economy. "Looking forward, leaders will need to focus on mobile as a communication channel with consumers to maintain brand loyalty and capitalise on revenue," she added.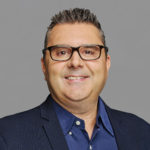 Monro sums up 2022 as revolving around dynamic work. For him, dynamic work goes beyond flexibility. Employees need autonomy to determine the best times to work, as well as a variety of options for additional benefits, such as fitness and wellness coverage or volunteer opportunities.
"Technologies that enable employees, customers and partners to work from anywhere to attain such a lifestyle will become indispensable to modern businesses. More and more companies in Asia will aim to be remote-first and adopt such technologies," he predicted.
What leaders should do
Balu believed that it is important to motivate people by giving them flexibility in all aspects of work so they can in turn thrive creatively and passionately for business outcomes.
"Servant leadership is the need of the hour that empowers teams to collectively provide solutions to problems," he concluded.
For Terigi, business leaders need to pay more attention to mitigating unforeseen risks by focusing on environmental, social, and governance (ESG) measures. "ESG-centric companies can produce more consistent performance and stable financial returns by proactively managing potential negative scenarios," he asserted.
Sticking to the topic of the mobile consumer, Deng suggests businesses constantly find new ways to attract customers on mobile. "Having the right data, including real-time access to market trends and competitive insights, will be key for leaders to adapt swiftly and decisively to an ever-changing environment," she concluded.
Rounding out the comments from the others, Monro said maintaining a flexible approach to operations, processes, and people management is one of the few things that can provide organisations with the much-needed resilience to withstand major disruptions.
"Empathy, patience and communication skills will continue to be key as companies try to get employees to their side to emerge safely together from the pandemic," he recommended.