To say that governments and businesses are not aware of the potential for a global pandemic is to ignore reports as far back as 2017 by organisations such as the Centers for Disease Control, the World Health Organisation, and the Harvard Business Review.
 Business executives cite 'greater digital agility' as the greatest opportunity for survival. At what cost?
Economic recoveries from crises such as the covid-19 pandemic come in many shapes, with hope for V-shaped recovery topping the wish list. U shapes are the next best thing. A volatile W and the dreaded L are worst-case scenarios.
The latest Global Business Barometer by the Economist, and supported by SAS, shows that as of late June the possibility of U-shaped recovery remains on the horizon.
Hope and expectations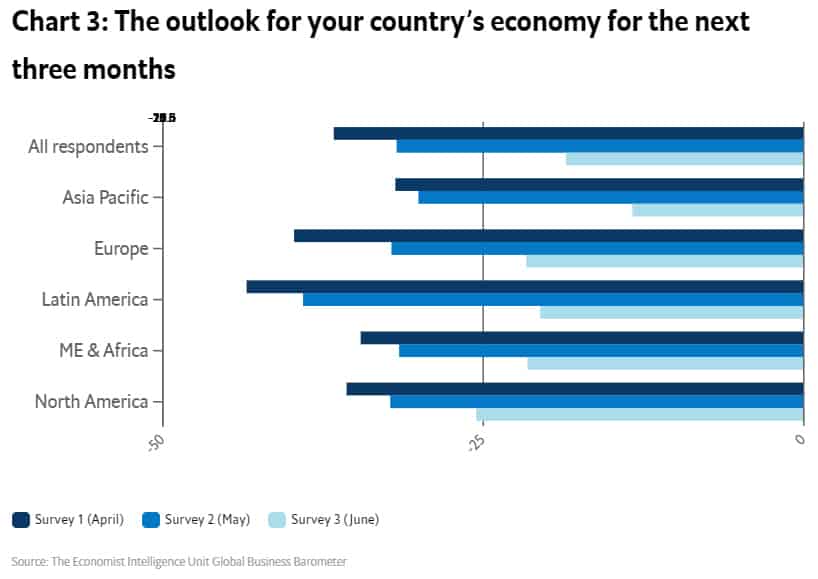 Out of all of the ways for companies to become more resilient, "greater digital agility" was cited by 50.1% of respondents as being the biggest opportunity. That was followed by "better customer experience" at 45.0% and "more innovative offerings" at 42.0%.
It could be seen as worrying to find strategic planning and business continuity somewhat lower down the list.
A global pandemic was not an unknown risk prior to covid-19, yet few seemed prepared. This often resulted in a scramble for ad hoc solutions—digital being chief among them—rather than a methodical, step-by-step response.
First economy to turn positive
The three-month outlook for the Chinese economy among China-based executives tipped into "somewhat better" in June, though only just, at +2.0. This still makes it the first economy to do so since the GBB began in April. The change in sentiment is in stark contrast to the previous GBB when the outlook soured by -21.9, by far the most among the twelve main economies surveyed.
The road, less travelled
Only 8.1% of respondents in the June GBB survey "strongly agree" that their country is ready to open and only 6.7% "strongly agree" that their company is ready to return to operating as it had done before the pandemic. Those figures are chilling whether you read them as recognition of the scale and scope of the problem or an indictment of global or country-level responses to covid-19 (or some combination of the two).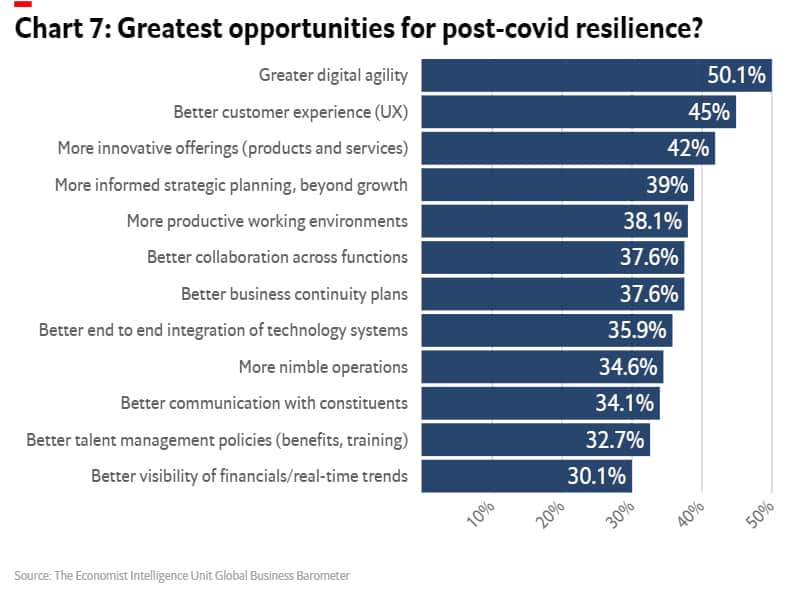 Before barometer scores can improve, more leaders and policymakers around the world will need to demonstrate to everyone that they can be more effective in containing the virus.