The IDC FutureScape : Worldwide Cloud 2020 Predictions — APEJ Implications revealed that business agility or the need for speed from IT is the most important trigger factor for considering cloud – as opposed to cost and access to new functionality.
This has driven the need for a more consistent and standardized availability of automated cloud resources to enable developers and line-of-business (LOB) teams to execute at speed and cost.
IDC predicts that by 2021, over 90% of enterprises in APEJ will rely on a mix of on-premises/dedicated private cloud, several public cloud, and legacy platforms to meet their infrastructure needs.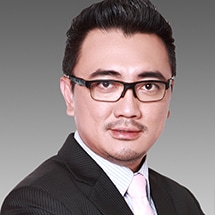 "Digital transformation (DX) initiatives are driving increased hybrid and multicloud deployments with the modernization of existing on-premises infrastructure for cloud and the adoption of public cloud infrastructure to support new generation workloads," said William Lee, research director of Cloud Services at IDC Asia/Pacific.
IDC survey results indicate that at least 91% of enterprises' spending on cloud was set to increase. Amidst the rising infrastructure complexities and costs, Cloud investment desired benefits – simplifying IT, business agility, and ensuring security meets compliance requirements – are not being met by enterprises.
More than 85% of APEJ organizations struggle to cross the cloud maturity chasm and gain agility from cloud adoption, hampered by the low internal competencies within their organizations to support these cloud adoption and migration activities.
As cloud services become core to enterprises, the IT environments they operate in grow more complex – multiple public cloud, private cloud, and traditional systems requires to be interconnected, integrated, and collectively managed.
Coupled with the relatively low skills in APEJ to manage cloud implementation across private and public cloud, the situation is forcing enterprises to seek for a managed cloud services deployment model to help them effectively manage and optimize their on- and off-premises cloud.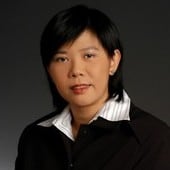 "As organizations increasingly deploy hybrid cloud as they seek to acquire hyper speed, ability to grow in hyperscale, and become hyper connected organizations, in order to compete in the digital economy, the need for robust management and governance across various clouds becomes table stakes," added Daphne Chung, research director of Cloud Services & Software, IDC Asia/Pacific.
Many enterprises leverage different cloud platforms across multiple service providers, making interoperability of data and applications between various cloud environments a growing importance.
With the increasing number of applications and data deployment across multiple cloud infrastructures in the hybrid IT environment, a single pane of control and management is required to simplify cost containment of cloud services that will be vital in the migration to cloud.
Key cloud predictions next 36 months:
Multicloud Management: By 2022, 55% of APEJ enterprises will deploy unified virtual machines (VMs), Kubernetes, and multicloud management processes and tools to support robust multicloud management and governance across on-premises and public cloud.
Automated Dev Life Cycle: By 2022, 60% of A500 will have invested in automation, orchestration, and development life-cycle management of cloud-native applications and platforms.
Managed Cloud: By 2024, 60% of large APEJ enterprises will rely on third-party SPs for help with containers, open source, and cloud-native application development.