BreadTalk Group partners with Kyndryl to deploy a single point of IT infrastructure control for the company. The partnership plans to streamline the running of diverse applications across business areas by leveraging AWS cloud built on various cloud platforms and on-premise environments.
IT modernisation
As the BreadTalk Group plans its IT modernisation journey and global expansion in the food and beverages sector, its partnership with Kyndryl will help it upgrade its IT infrastructure. The company recently migrated its workloads to the AWS cloud and is gearing towards transforming mission-critical systems to a modern and flexible cloud environment.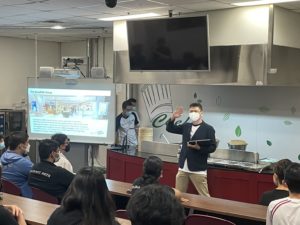 Longstanding partnership
Lim Eng Thai, vice president of information technology at BreadTalk Group says that they stand proud as a global household brand and are delighted to partner with Kyndryl in their journey towards modernisation as they continue to drive sustainable development through the migration of technologies. 
"As we modernize our IT infrastructure with Kyndryl's strategic guidance coupled with AWS' leading technologies, we are confident that this strategic investment will be able to create meaningful value for the Group and our customers and employees, " he says.
The food and beverage company has partnered with Kyndryl since 2021 to upgrade its processes and workflow by building efficient data management systems.