Following Deputy Prime Minister and Minister for Finance Heng Swee Keat's unveiling of the Singapore Budget 2021, FutureCIO received several ideas from representatives of the business community.
Sustainable ambitions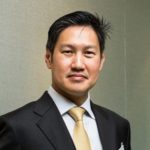 "Singapore Green Plan 2030 is a bold whole-of-nation movement to create a sustainable, future-ready city. Climate change is a global challenge, and countries big and small – with their people – can and must do their part. Singaporeans can look forward to a greener environment that is harmonious with nature, and benefit from investments in research in sustainability and urban solutions.
"Further, initiatives such as the Agri-Food Cluster Transformation grant will help existing industries to develop new capabilities, pivot their business model to ride the growth in the "green" sector, and create new jobs." Benjamin Chiang, EY ASEAN Government & Public Sector leader
Skills gap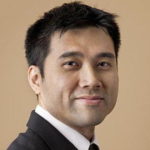 "To enhance long-term business resilience and unlock new opportunities for sustainable growth in Singapore, it is critical to build on the strong momentum and focus on upgrading the underlying digital infrastructure in the nation to enable the continued digitisation of key industries and public services.
"The Budget also underlines a pressing need to develop local talent capabilities and bridge the talent gap in the technology sector to meet the current and future needs. To address this, greater collaboration is needed between educational institutions, policymakers and companies to increase investments in re-skilling and up-skilling Singapore's workforce and empower workers with the relevant skillsets to thrive in this new and evolving environment." Andy Lee, managing director, Singapore, Cisco
Enterprise 5G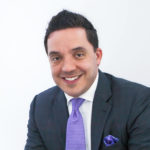 "The growing data stream, fuelled by the roll-out of 5G services nationwide this year, will present many opportunities for organisations to be data-driven but also calls for a holistic approach to data management.
"One way of doing so is by using an enterprise data cloud (EDC) to gain better visibility and control of data, support the use of artificial intelligence/machine learning, and enforce consistent data security and governance policies across their IT systems. This will ultimately enable organisations to be better placed to not only sustain operations, but also re-architect their business for the future to compete more effectively in the global digital economy." Mark Micallef, vice president of APJ, Cloudera
Security is a community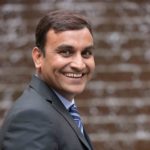 "Deepening digital connectivity and cybersecurity partnerships with our ASEAN member states is a step in the right direction to prepare Singapore companies for the next generation of cyber threats.
"Continued threat protection will require training, technology, and knowledge of the most effective defences against an increasingly complex threat environment. We must continue to harness knowledge and break new ground on the innovation front. Remember, security on its own has no value: it's a verb that is applied to a technology. As technology changes, so must security." Nilesh Jain, Vice President, Southeast Asia and India, Trend Micro
Smart manufacturing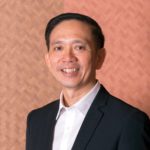 "The manufacturing industry is a key industry in Singapore, with the government also rolling out the Manufacturing 2030 Vision, a 10-year plan to grow the sector by 50%. To transform its manufacturing industry, Singapore must develop and empower the front line of enterprises with the latest, cutting-edge technology such as automation, worker augmentation solutions and real-time visibility solutions. Technology will be a key focus and a point of differentiation in Singapore's aspirations to become an Advanced Manufacturing Global Hub and a Smart Nation." Lim Fang How, regional director for Southeast Asia, Zebra Technologies
The digitalization of F&B and retail after 2020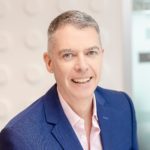 "Retail and F&B businesses should not let their earlier digital efforts go to waste. Instead of viewing government support as a temporary lifeboat, businesses should put in place a strategic plan to reinforce the digital foundation they have already built, with the additional support being offered through enhancements to the Productivity Solutions Grant (PSG).
"A solid digital foundation can help brands collect and access a wealth of digital data to better understand and analyse customer needs, transform offline processes, and make communications more proactive and personalized – all of which contribute to better customer experience and help future-proof the business." Simon Dale, managing director, Southeast Asia – Adobe