Commvault, an announced Commvault Cloud, powered by Metallic AI brings together data protection, security, intelligence, and recovery on one platform. It offers AI capabilities to defeat cyber threats; and includes integration with Microsoft Azure OpenAI Service.
"Achieving enterprise-grade cyber resilience is more than building taller walls or deeper moats. It requires a new approach that looks holistically across the entire landscape, from best-in-class data protection and security to AI-powered data intelligence and lightning-fast recovery," said Sanjay Mirchandani, President and CEO, of Commvault. "With these advanced capabilities and a rich and growing partner ecosystem, our unique and consolidated platform is the new standard in cyber resilience."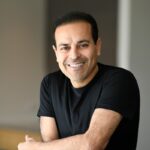 Advancing cyber resilience and data intelligence
Commvault Cloud users will have access to "Autonomous Resilience" also known as Arlie, an AI co-pilot that can respond to inquiries in plain, simple language, integrating with Azure OpenAI Service on the backend.
New AI-enabled capabilities within Commvault Cloud include:
· Active insights: Gives users real-time threat analysis and report summaries
· Code assistance: Offers a "no-code" way to build an integration or code an action
· Custom walk-throughs: Provides context-sensitive, guided product walk-throughs that make it easy for users to set up, customize, and tune Commvault Cloud to their specifications.
· Root cause remediation: Constantly monitors the performance of Commvault Cloud using generative AI
· Advanced threat prediction: Utilises real-time predictive threat analysis to find AI-driven ransomware
· Cloudburst Recovery: Utillises infrastructure-as-code and cloud-scaling to automate data recovery.