Although enterprise satisfaction with technology service providers improved 5% overall in 2021, talent management has emerged as the biggest reason for enterprises' dissatisfaction, according to Everest Group.
Everest Group conducted 496 unique interviews with global enterprise executives in 2021 and determined that attrition is enterprises' biggest pain point with respect to their technology service providers. Many executives shared that their providers are finding it hard to replace talent quickly and effectively, which negatively impacts project timeline, cost, and quality.
Enterprises are looking for IT services and technology providers that can ensure the following:
Talent availability, including a global presence, deeper bench strength, a wider talent pool and talent mapping.
Low attrition, with fast and effective replacement of talent when necessary.
Strong learning and development programs, including upskilling in digital technologies, onboarding of new hires and development of domain expertise.
Robust internal and external communication along with standardised documentation has become particularly important in the era of remote working.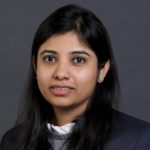 "We found that enterprises' overall satisfaction with their technology service providers improved again for the second year in a row, which is good news for providers, indicating they have fared well in terms of managing the implications of the pandemic and post-pandemic world," said Pranati Dave, practice director at Everest Group.
She noted that talent management was cited as a pain point by a majority of the executives they interviewed and therefore is an important area of improvement that service providers must address."
Other key findings
The proportion of satisfied customers of IT services (ITS) has increased from 70% in 2020 to 75% in 2021, making it the second year in a row where the proportion of satisfied customers has increased.
Satisfaction levels have seen an uptick across most geographies.
Enterprises are satisfied with their IT services and technology providers in terms of technical expertise, client management, the flexibility of engagement and commercials, such as pricing structure and contract terms.
Enterprises are dissatisfied with talent management, lack of innovation and domain expertise. They want better reporting, knowledge transfer, standardization across long-term projects and talent retention.
About 50% of enterprises indicate automation, cloud adoption and data management as their top digital levers to achieve profitability and growth.