Gartner says despite the current economic uncertainty, 72% of high-tech leaders in the U.S., Canada and Western Europe have plans to grow revenue in 2023. It also observed that nearly half of those leaders believe they will be able to outperform their competition this year.
"Outperforming the market through an uncertain market requires an above-average ability to execute on revenue ambitions," said Mark McDonald, vice president and Gartner fellow. "The survey results indicate that 46% do not have a sufficient ability to execute to reliably realise their revenue goals."
The survey found that many technology leaders entered 2023 prepared for a potential recession. Paradoxically many of the actions taken concentrated on reducing costs rather than focusing on growing revenue and market relevance (see Figure 1).
Figure 1: Cost-Cutting actions already taken by technology service providers (percentage of respondents)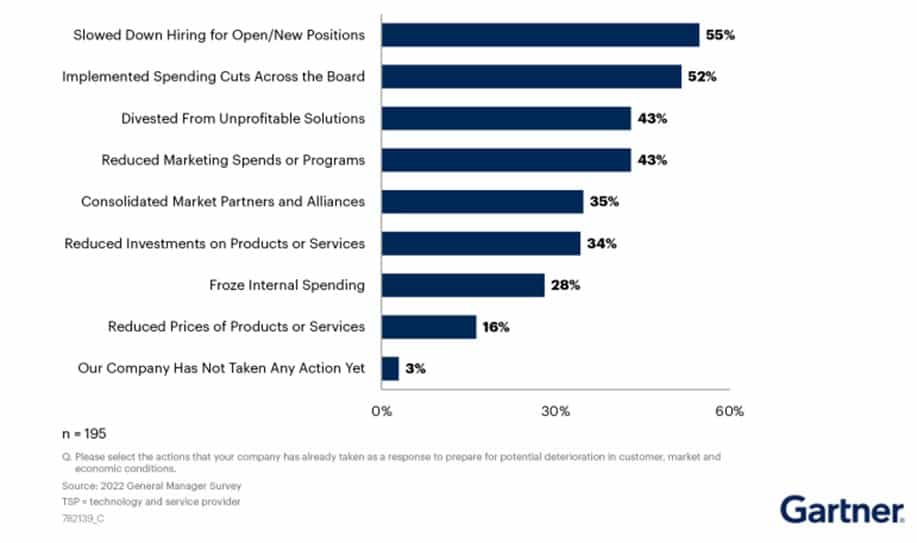 Key to growth: Raising the relevance of technology solutions
Gartner forecasts overall IT spending will grow 2.4% in 2023, with enterprise IT spending projected to grow 4.1%. The context of IT spending is changing as buyers increasingly value and make investments in business outcomes rather than buying solutions.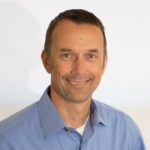 "Changes in context challenge the relevance of technology solutions. Lower relevance reduces willingness to pay and renew relationships. Gartner sees relevance as the connection between a provider's solution and how applicable it is to current customer needs. That connection exists at every level from the C-level to individual developers. Without relevance, we see sales cycles extend and renewals at greater risk."

Mark McDonald
Context is dynamic requiring leaders to raise their relevance across three situations — the now, and whenever context changes in the near term, with the ultimate goal of positioning solutions for future growth when economic conditions turn favourable in the next economy.
"It is up to the provider to know when the context changes and to rebuild context through refocusing messaging and repositioning to meet customers where they are," concluded McDonald.