Hitachi Vantara unveiled Hitachi Virtual Storage Platform One, a single hybrid cloud data platform allowing enterprises to run different types of applications on-premises and in the public cloud.
Hitachi Virtual Storage Platform One
Hitachi Virtual Storage Platform One can manage workloads at scale, providing a unified architecture through one control plane, data fabric, and data plane across block, file, object, cloud, and mainframe. It also employs a software-defined storage workload managed by a single software stack enabled by AI.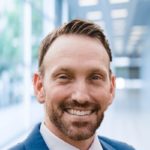 "Hitachi Virtual Storage Platform One marks a significant milestone with our infrastructure strategy. With a consistent data platform, we will provide businesses with the reliability and flexibility to manage their data across various storage environments without compromise," said Dan McConnell, senior vice president, of product management for storage and data infrastructure, Hitachi Vantara.
Manage workloads and data resources
Hitachi Virtual Storage Platform One can manage workloads and data resources including the following:
·Cloud self-service enables users to consume advanced data services like replication at a cloud-scale
·Intelligent workload management optimises storage pools by assigning and rebalancing workloads through changing conditions 
·Integrated copy data management ensures global availability and superior fault tolerance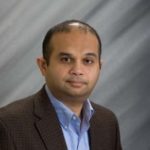 "By consolidating their entire storage portfolio into a singular, cohesive platform, Hitachi Vantara has achieved a transformative milestone, streamlining operations and fostering significant data accessibility for organisations grappling with the complexities of data management," said Ashish Nadkarni, group vice president, and general manager, Infrastructure Systems, Platforms and Technologies at IDC.