Around 300 employees of UOB will pioneer the Singapore trial of Microsoft 365 Copilot, a Generative Artificial Intelligence (Generative AI)-powered productivity tool beginning October 2023.
Launched in March 2023, Microsoft 365 Copilot leverages large language models with business data turning words into a productivity tool powered by Generative AI.
Seamless onboarding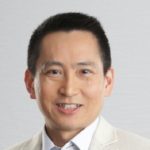 Customer service and technology and operations staff of the bank will be able to use the generative AI tool for one year. A global Center of Excellence and Microsoft Customer Success team and workshops will be available for participating staff for a seamless adoption and onboarding process.
"In addition to productivity improvements, we hope that this tool can spark creativity and inspire innovation among employees, ultimately further enhancing our customers' banking experiences," said Lawrence Goh, chief operating officer and head of Group Infrastructure Platform Services, Group Technology and Operations at UOB.
"Microsoft is pleased to be collaborating with UOB to equip its workforce with Generative AI tools like Microsoft 365 Copilot, which we believe will yield an unparalleled agility needed to address changing customer expectations, competitive pressures, and regulatory shifts," said Lee Hui Li, Singapore managing director, at Microsoft.
Benefits for UOB employees
Microsoft 365 Copilot is expected to raise productivity and effectiveness through automation, allowing employees to focus on higher-impact tasks. It can also improve accessibility to pertinent information by identifying and retrieving relevant data based on the context of the email or documents that employees are working on. It can also enhance content quality by transforming existing documents into visual presentations.