Recently I was calling my airline to inquire about expiring award miles. I approached them via three channels: through their customer hotline, via online chat, and customer WhatsApp number.
Long story short, I hung up after listening to an automated voice tell me that 'the lines are busy' after two hours. I placed the call around 10 pm. My last comment online was: 'I wasn't satisfied' with the chatbot answer.
The interesting bit is that with WhatsApp, I kept getting the same apology: 'We're currently receiving more messages than normal so please accept our apologies.' It was the same message at 00:17 and 07:29.
Exactly ten hours after the last apology, the WhatsApp message was asking me to rate their service. What rating should I give them?
Tightening government oversight on data collection
Governments around the world are updating national data security laws to reign in expanding consumer engagement via digital platforms. These activities will increase the cost of doing business internationally but constitute escalating speed bumps in businesses' aspirations for greater influence on the consumer's spending behaviour.
Raviteja Dodda, founder & CEO of MoEngage, see the complex data regulations of today as becoming a paradox for organisations looking to deliver personalised customer experiences as they will heavily rely on customer data to do so.
"The regulations are also meant to provide more power to the consumers to control the data they share. This limits what businesses once hoped was an endless supply of insightful data," he adds.
For instance, Google's plan to no longer support third-party cookies by mid-late 2023 will mean marketers need to amend how they implement hyper-personalisation strategies.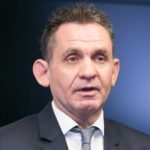 While Keith Budge, executive vice president for APAC and Japan at Teradata says companies previously reliant on third-party cookies to track individuals will no longer be able to personalise experiences, optimise advertising, or manage customer journeys across channels. This will mean a potential loss of tens of millions in revenue over time.
"The whole value chain is broken – from listening to customers to understanding their needs to ultimately deciding how to best respond to those needs."

Keith Budge
Atul Batra, CTO at Algonomy is less concerned acknowledging the changes by Google are just another hurdle for marketers wanting to get a 360-degree view of customers. "They need a first-party data strategy that has privacy baked in and utilises deterministic matching to accurately identify customers," he commented.
Treasure Data managing director for APAC, Bill Woo, sees an opportunity for organisations to better navigate the cookie-less future and develop trust with their customers by being transparent and getting consent. He suggested using technology like customer data platforms to manage customers' consent, secure their data, keep up with regulations, and build customer trust all in one reliable place enterprise-wide.
See the gaps as opportunities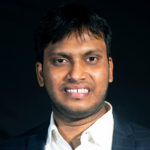 Woo rationalises a cookie-less future as providing an impetus for greater focus on collecting and owning more first-party and zero-party data and having the right technology to unify data for a single customer view.
Dodda says the heightened regulation will force a shift to building customer segmentations instead of individual customer profiles. He opined those brands need to embrace and appreciate the security of sensitive data, and they can only do so with a customer-centric strategy.
He is optimistic that as businesses scale, customer data collection through engagement will grow too, and this will enable them to continuously improve hyper-personalisation. "The challenge here is to use personalised communication to highlight the brand's goal and build trust among customers while balancing compliance," Dodda pointed out.
Overhauling current data collection practices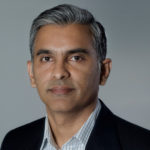 Batra says marrying legacy systems with new-age digital platforms requires changes across people, processes, and technology.
"Today, we have API-first platforms that come with out-of-the-box connectors to online and offline source systems enabling real-time activation of data."

Atul Batra
He agreed that extracting, transforming, and making data compatible with a new system is time and resource-consuming due to different data structures and interaction rules across a growing number of data sources.
He added that smart industry segment-specific data tools powered by AI and ML make extract, transform and load (ETL) process easier with automated error correction, metadata management, extensible data models reducing the need for custom models, to mention a few.
Hyper-personalisation, regulation and consumer preference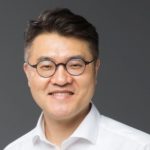 Treasure Data's Woo concedes that privacy and hyper-personalisation may seem like they are mutually exclusive concepts but there's a demand for both. Customers demand transparency and responsible data management. If data is being collected it is important to both get consent and inform exactly how this data will be used.
"Customers also expect value in exchange for their data and may be willing to give their zero-party data if they expect value in return. The role for businesses today is to earn the trust of customers and reassure them that their data will be used to their benefit."

Bill Woo
Algonomy's Batra opines those marketers are at the crossroads of driving personalised engagement and the looming threat of overstepping the boundaries imposed by regulators. He believes to cross this hurdle; businesses must include customers as active stakeholders in the ecosystem and gain their trust by being transparent about their data usage.
"Many retailers are encouraging customers to login and share data through creative ways and by enticing them with offers. A workaround this could be to drive personalisation using session activity - by inferring affinities of unknown customers based on similar behaviour exhibited by known customers," he suggested.
MoEngage's Dodda suggests before thinking about hyper-personalisation, organisations need to restructure the relationship between personalisation and privacy as synergistic by setting parameters for collecting and analysing individual-level data. This will help refine, contextualise, and increase the trust in customer experiences.
He predicts that data protection laws are only going to be more stringent. The line between data collection and privacy invasion will become finer, and organisations will need to walk that tightrope very carefully.
"It is important for public and private sectors to collaborate especially in a data-driven era to work towards the common goal: winning consumer trust and using their data in a way that will benefit them."

Raviteja Dodda
"Consumers will have more power and awareness, and this will only challenge businesses to utilise data to drive meaningful engagements," he concluded.
Teradata's Budge agrees that adding that businesses are thus increasingly in need of a solution that can provide the power and enterprise analytics needed to solve their customer experiences challenges from start to scale.
"Solutions must also work in parallel with data governance strategies that ensure the information gathered can be funnelled into the condition needed to generate accurate and actionable insights," he said.