Well maybe not as dramatic in the way Han Solo of Star Wars would say it.
2020 data to date from the National Bureau of Statistics of China showed a 13.5% drop in industrial output from January to February. Retail sales dropped 20.5% while construction recorded a decline of 24.5% as the Chinese government mandate country-wide mass quarantines and social distancing is a bid to contain the coronavirus (COVID-19) spread.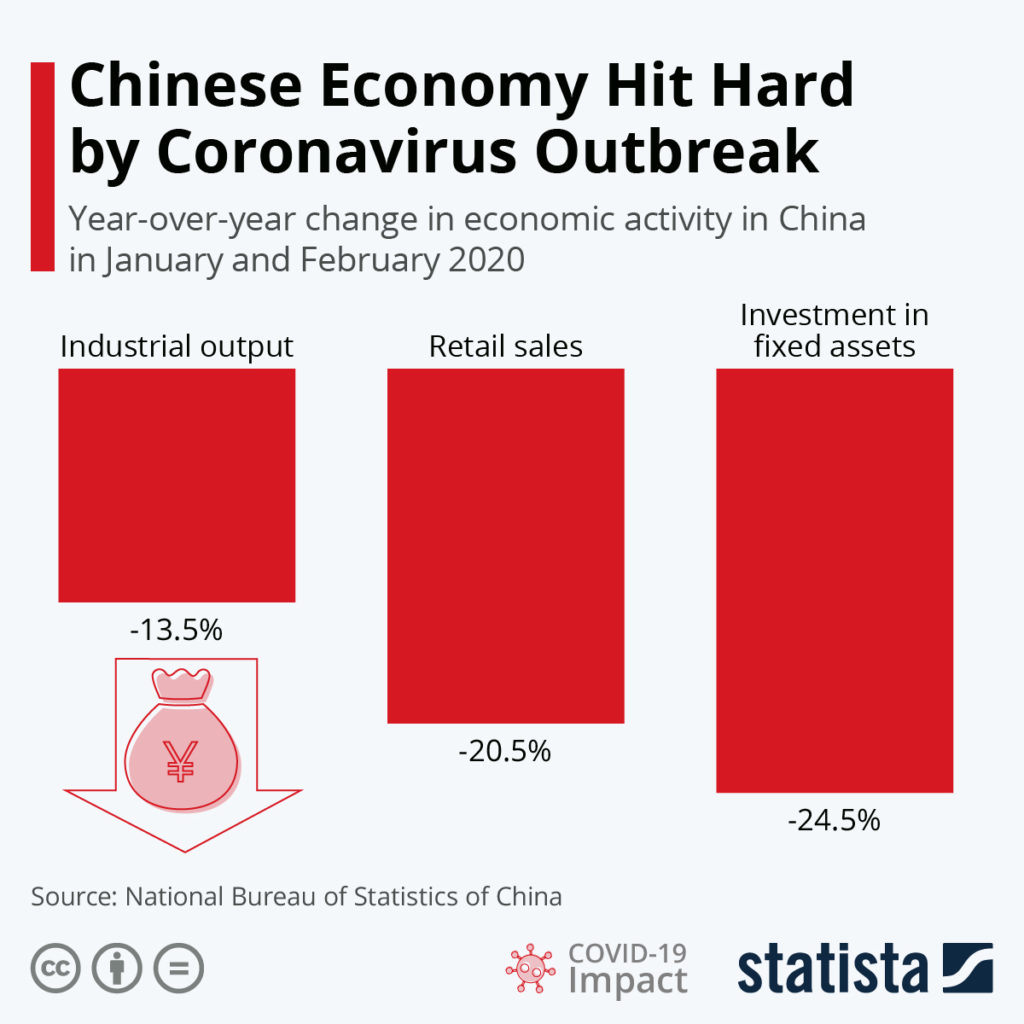 With the rapid spread of COVID-19 in Italy and Iran, the new-found fears are engulfing the US and other parts of Europe. China's much criticized strategy [particularly by the US] is becoming the de facto strategy for governments as major cities around the world go into lockdown.
On the technology front, IDC expects to see a significant slowdown in spending on hardware during the first half of 2020 with software and services spending also affected as the crisis reverberates through all sectors of the economy, including supply chains, trade, and business planning.
The analyst predicts that in a pessimistic scenario, IT spending will grow by 1% compared to its original forecast of 4%. It issued a caveat that even this forecast will "trend down than up in the next few weeks."
According to the IDC Worldwide Black Book Live Edition for February 2020, IT spending is projected to grow by 4.3% in constant currency terms this year, reflecting downward adjustments to forecasts for hardware device sales.
This is down from the 5% forecast in January, and IDC expects the March Black Book to show an additional downgrade to these forecasts based on the latest indicators and survey data, and the escalating situation in other regions outside China.
Citing the situation as extremely fluid Stephen Minton, vice president in IDC's Customer Insights & Analysis group pointed to only one direction and there remains a lack of clarity on the full impact of the coronavirus across all sectors of the economy [Editor's note: we assume he meant global economy].
"We are using scenario models to illustrate that forecasts have a wider range than usual, and the downside risks in those models seem to be increasing every day. But the duration of the crisis remains a big unknown and will go a long way in determining overall market growth for the year as a whole," he added.
Worldwide IT spending was originally forecast to grow by just over 5% in constant currency this year, as strong PC sales in the fourth quarter of 2019 gave way to a smartphone upgrade cycle driven by 5G and a recovery for service provider spending on infrastructure, while momentum around digital transformation projects continued to ensure strong demand for software and IT services.
Year-Over-Year Growth, Comparison of January and February 2020 Black Book Forecasts



January
February
Pessimistic Scenario (February)
Real GDP
+2.4%
+2.0%
+1.4%
IT Spending
+5.1%
+4.3%
+1.3%
Source: IDC Worldwide Black Book February 2020
Note: IT spending growth in constant currency.
Minton clarified that pessimistic is not a worst-case scenario.
"Things are moving so quickly that we need to constantly recalibrate our assumptions and expectations, but the pessimistic scenario reflects an IT market in which weaker economic growth translates into weaker business and consumer spending across all technologies over the next few quarters. Things could get worse, but hopefully not," Minton added.