IBM commits to train two million learners in AI in three years to help close the global artificial intelligence (AI) skills gap. IBM partners with universities globally, and connects with stakeholders to train adult learners, especially those in the underrepresented communities.
IBM SkillsBuild
The company also and launches IBM SkillsBuild, a new generative AI coursework, which provides free coursework in AI fundamentals, chatbots, and important topics such as AI ethics. All courses are completely free and available globally. Participants will be able to earn IBM-branded digital credentials that are recognized by potential employers after completing the course.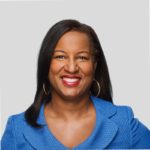 "AI skills will be essential to tomorrow's workforce," said Justina Nixon-Saintil, IBM vice president & chief impact officer. "That's why we are investing in AI training, with a commitment to reach two million learners in three years, and expanding IBM SkillsBuild to collaborate with universities and nonprofits on new generative AI education for learners all over the world."
AI skills gap
According to the C-Suite Perspective, only around 20% of technology executives are confident in the AI and machine learning skills of their workforce. Companies need to prioritise training staff in using AI, infuse AI in automating repetitive tasks to provide more time for human workers to upskill in order to help close the AI skills gap in the workforce.