The majority (68%) of IT leaders are investing more in data training in the next year to strengthen internal data culture according to the State of Data and Analytics report by Salesforce.
Key insights
Data from over 10,000 analytics, IT, and business leaders across 18 countries, including 600 from Singapore reveal that leaders maximise data culture and data governance to reach business goals. In fact, the majority (87%) of analytics and IT leaders in Singapore use data governance to ensure and certify baseline data quality.
Additionally, demand for trusted, secure data increases due to advancements in AI. Around 84% of business leaders in Singapore worry about missing out on its benefits, with 84% of them considering data management a high priority as AI advances.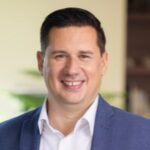 Meanwhile, the report also noted that the amount of data that companies generate globally is expected to increase by an average of 22% over the next 12 months.
"AI is only as good as the data that powers it. In addition to an AI Strategy companies also need a Data Strategy. Silos of data need to be broken down and data sources unified to create a true 360-degree view of a customer. This will provide a solid and trusted foundation to build effective AI," said Gavin Barfield, vice president & chief technology officer, Solutions, of Salesforce ASEAN.