As organisations look at improving bottom lines, agility and business performance have become top concerns in 2022 as IT decision makers wrestle with the role of their network in a successful cloud strategy.
"As businesses adapt to the changing environment, IT priorities are shifting. For the first time, agility and business performance have overtaken cost and network management as the key concerns for IT teams," said Thomas Scheibe, vice president of product management, Cisco Cloud Networking.
According to Cisco's newly released "2023 Global Networking Trends Report: New Rules for a Multicloud World", survey respondents cited agility as the most important benefit of hybrid cloud networking – 50% say it enables faster problem resolution; 48% say it allows faster changes; and, 44% say it enables proactive problem detection.
The survey results also showed that 42% of 42% of cloud and networking professionals say that more agile and scalable application development is a key motivation for moving to multiple private and public clouds.
The top reasons given for moving to multiple clouds are agile development for business applications (42%); best-of-breed services and applications (41%); and business agility (40%), ranking first, third, and fourth respectively in the top four tightly clustered responses, along with managing security (42%).Performance monitoring (42%) and performance forecasting (27%) also feature in the top responses.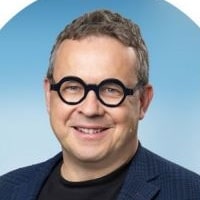 Commenting on the report, Scheibe said: " Organisations are grappling with unprecedented levels of complexity and uncertainty, which is fuelling a search for simplicity and security. Solutions that offer end-to-end visibility, automation, and an easy on-ramp to a cloud-based operating model are in high demand."
The report polled more than 2,500 global IT decision makers and professionals in cloud computing, DevOps, and enterprise networking roles. The data was segmented by functional role, region, and company size. As much as possible, the survey participants are early adopters of cloud networking technology.
Written between April 11 and September 30, 2022, the survey was conducted in 13 countries across the Australia, China, Indonesia, South Korea, Japan, Singapore, Brazil, France, Germany, the United Kingdom, the United States. Canada and Mexico.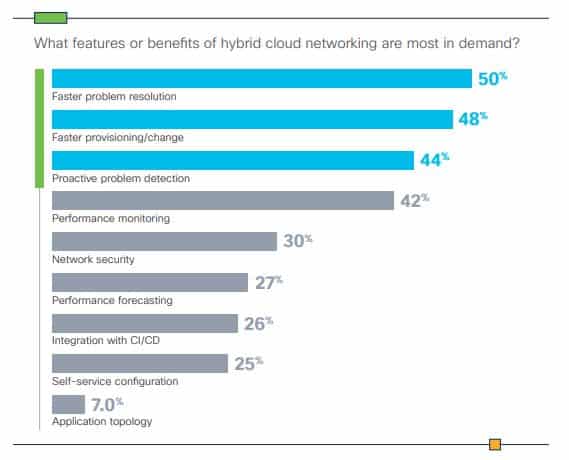 Security and simplifying network complexity
While the report highlighted the explosive growth of cloud, it was found that on-premises infrastructure is still important for most companies, even in multi-cloud environments.
Indeed, 50% of respondents say that the majority of their workloads are still deployed on-premises and 38% still expect most workloads to be deployed on-premises two years from now.
Still, the need to solve security challenges posed by hybrid and multi-cloud environments remains.
As endpoints (users and things) and applications become more dispersed and distributed, network complexity multiplies. More than half or 56% of respondents say that security is the top networking challenge they face when managing distributed and hybrid workloads.
Furthermore, the complexity of end-to-end management isn't far behind, with 53% of respondents citing this challenge.
Asked about networking specifically for cloud-native deployments, security was again respondents' top concern. The number one challenge was securing microservices traffic (34%).
The high ranking of automating network workflows (32%) and visibility and control (31%) also points to the pressing need to simplify network complexity for cloud-native environments.
"While the unpredictable world we live in challenges IT organisations, it also presents new opportunities for organisations that use technology to support dynamic business needs. IT needs to adopt an agile, cloudlike operations model for everything it does—including network operations."

Thomas Scheibe
Most wanted networking tools
The report also showed 50% IT teams rate end-to-end visibility as a top priority, followed by multi-cloud SDN (48%) on their most-wanted list. They are especially important in complex multi-cloud and cloud-native environments for ensuring the health of application performance and user experience.
The next most-wanted tools include orchestration and automation (46%), direct-to-cloud network services (43%) and full-stack observability (43%).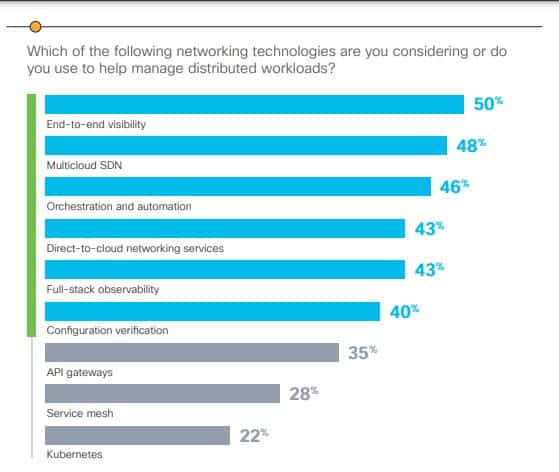 CloudOps and NetOps find more common ground
Meanwhile, the report showed a greater alignment between the objectives of CloudOps and NetOps, with 95% of NetOps and CloudOps respondents were optimistic about their collaboration.
It also found that 49% of CloudOps and 42% of NetOps respondents say security is their top motivation for using multiple clouds, while 45% say that improving cloud security is their main motivation for increasing collaboration and 41% say greater efficiency is driving the shift.
Moreover, competing priorities (55%), shortage of skilled staff (42%) and lack of cross-domain telemetry (42%) are the top three roadblocks to preventing more collaboration.