The idea of automation and robotics may have their roots when the Greek philosopher Aristotle envisioned a world where the automatons could evolve into a practical labour force capable of changing the world as he knew it: "If every tool, when ordered, or even of its own accord, could do the work that befits it … then there would be no need either of apprentices for the master workers or of slaves for the lords."
These days, while undertaking automation may have nothing to do with digital transformation, we've observed that mention of either one, automation or digital transformation, will usually see the other closely follow.
Likewise, in more recent times, modernisation initiatives seem to closely follow digital transformation. One observation we've made here at FutureCIO is that automation, digital transformation, and modernisation share a common driver – elevating user or customer experience.
"Take the case of the F&B industry, process optimisation, automation, and artificial intelligence (AI) can take customer experience to the next level of personalisation," said Jeremy Heng, country manager for CloudMile Singapore.
He commented that physical menus have been replaced with QR codes and web portals and using smart chatbot services as the first line of assistance can simplify ordering, save manpower and increase efficiency.
"By capturing and analysing non-PII data, eateries could accurately suggest new complementary dishes based on past orders, dietary requirements, special preferences, and other customer information," he added.
And as we refine our understanding of automation concepts and technologies, so too have we stretched the possibilities of what can and cannot be automated.
Define process automation and how it differs from automation?
Vinod Bijlani, AI and IoT practice leader for HPE Pointnext services, APAC defines automation as all digital tools that help reduce the need for human input. He narrows down process automation to the automation of manually managed systems or operations, into self-managed processes.
Richard Koh, Area VP (Asia) for Confluent, adds that process automation considers workflows, not tasks. "This could involve multiple tasks that together, lead to an overall reduction of time and increase in productivity," he continued.
Heng noted that process automation is about speeding up an outcome while removing anything that could introduce errors and cause the process to fail.
Optimisation vs automation
Which comes first – optimisation or automation?
One of the seven guiding principles of ITIL 4 suggests "optimise then automation" reasoning that automating a faulty process simply gets you to the wrong outcome faster. So while the two are not necessarily interdependent, it makes sense to observe both principles in the quest to achieve better outcomes.
As Heng puts it: optimisation is the "plan", while automation "makes it happen". "Automation is the technology enabler that facilitates and allows the changes to take place. Optimisation involves first understanding the parameters needed to achieve an outcome and involves the redesign of appropriate/minimum steps or route needed to reach it," he continued.
Bijlani sums it up: "For automation to be effective, the process needs to be honed through optimisation so that the automated process isn't just speedy but also of improved quality."
Acknowledging that optimisation requires a complete review of business processes to ensure that tasks are implemented faster, better and cheaper, he cautions that optimisation does not apply to all processes.
Can an organisation optimise, skip automation, and still proceed with digital transformation?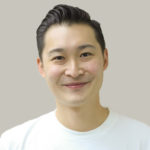 CloudMile's Heng says process optimisation, automation and digital transformation are not mutually exclusive, but that they are built upon one another.
"Most automation usually involves digital technology applied on an optimised re-engineered process. This usually involves task level digitalisation."

Jeremy Heng
"Digital transformation is the accumulation of the technology used to digitalise all these manual tasks with the goal of improving efficiency/speed, minimising overheads, increasing value and ultimately new revenue streams or bottom-line savings for the organisation," he elaborated.
Koh says when an automotive manufacturer's data is in motion, it provides visibility and availability of car parts using the 'just in time' methodology. This ensures parts arrive in a timely manner for deliveries and prevents the storage of unused parts for long.
"Customers also demand data in motion post-delivery to be stored coherently for real-time, intelligent responses, ensuring a well-delivered customer experience," he added.
Is there such a thing as smart optimisation? How does AI/machine learning support optimisation?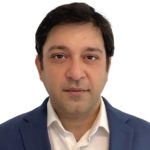 Bijlani says AI provides the means to analyse complex organisational and business data at scale and to optimise and transform business processes, which typically need human intelligence.
"AI-driven automation should be assessed through a strategic lens that looks beyond reduced labour costs, which has been the goal of traditional automation and optimisation."

Vinod Bijlani
Koh says the availability of AI/machine learning helps organisations save time and costs by optimising routine tasks, processing huge amounts of data and supporting continuous learning with the data collected to make valuable decisions.
"Many of them incorporate real-time capability as they become more agile and data-driven to react to business events when they happen," he opined.
The sum is greater than the parts
Asked what would a strategy that brings together AI, optimisation and automation look like where the goal is to achieve the maximum potential of all three ideas, Bijlani posited that such a strategy should involve the adoption of machine learning operations (MLOps), data operations (DataOps) and AI operations (AIOps) together.
HPE's Bijlani explained that MLOps provides the framework for organisations to industrialise AI, whereas DataOps is for data management in the AI era. It brings the much-needed agility principles to data, which has now become the most strategic asset for organisations. AIOps is AI for IT operations by using ML to manage, modernise, and optimise the IT environment.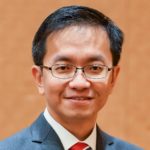 For his part, Koh recommends starting small and developing quick wins to gain experience and buy-in with a long-term vision in mind.
"Developing a culture of experimentation and being open to accepting changes would be the next step."

Richard Koh
"This is critical for organisations to tap real-time insights from the data streams across all AI, optimisation and automation initiatives for maximum impact," he concluded.