A new submarine cable system to be laid across Japan and the United States, aims to bring connectivity to the next level with a maximum capacity of 350 Tbps. 'Juno', the submarine cable system, measuring approximately 10,000km long, will traverse across vast stretches of trans-pacific ocean from two cable landing stations (CLS) in the Japanese prefectures in Chiba and Mie, to a base in California.
According to TeleGeography, to a telecommunications industry analyst, global internet bandwidth has risen by 29 percent in 2021. This growth is brought about by the rapid deployment of 5G technology, together with the proliferation of IoT devices and edge computing technologies.

With existing Japan-US cables nearing capacity, JUNO will serve to meet the increasing demand for global internet bandwidth.
The new cables provide fast and reliable network services to major global technology companies and telecommunication carriers, enabling them to strengthen the communications environment in the US and Asia.
JUNO will be constructed by a new company, 'Seren Juno Network' which is established by four companies namely, NTT Ltd. Japan Corporation, Mitsui & Co. Ltd, PC Landing Corp, and JA Mitsui Leasing Ltd.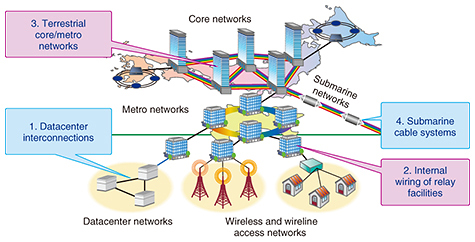 Image source: https://services.global.ntt/en-us/newsroom/ntt-reveals-plans-for-new-trans-pacific-submarine-cable
Just how fast will the new internet speed be?
If 300 Mbps provides a download speed of 37.5 Mb per second. That means downloading a presentation deck might take about 10 seconds. A song might take no more than seven seconds. Hypothetically, 319 terabytes per second is an incredible speed that in less than a second, 57,000 full-length films can be downloaded.
Researchers in Japan's National Institute of Information and Communications Technology recently set a new world record for the world's fastest internet speed at 319 Terabytes per second (Tbps).

What will the fibre optic cables achieve?
With its space division multiplexing (SDM) technology, it will provide 20 optical fibre pairs (40 cores per cable), whereas conventional technology currently provides a limit of 16 fibre pairs or 32 cores.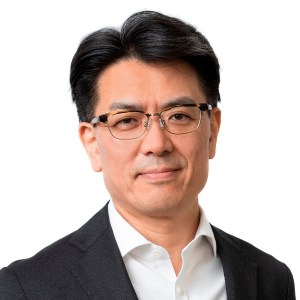 Highly resilient connection between the two separate landing stations in Japan and the US, especially against rough weather conditions, particularly along the coastal areas of Japan.
Greater flexibility as it can alter the amount of bandwidth to each branch route according to demand and in response to customers' evolving requirements.

- Takanabu Maeda
Image source: https://services.global.ntt/en-us/about-us/leadership

"With the rapid growth of the global digital economy and an increasing demand for cloud solutions and lower latency, the undersea internet cable sector is quickly becoming more critical to global internet infrastructure." said Mr Takanobu Maeda, president and chief executive officer, NTT Ltd. Japan Corporation.