A global deep dive by Nielsen into emerging consumer demands points to the growing role of in-store technology. A 2019 CB Insights study found that investment in in-store tech spiked nearly 60% to $3.7 billion.
Separately, JLL Research forecasts that digital natives will open another 850 physical stores by 2023. Nielsen believes fast-moving consumer goods (FMCG) will follow this trend.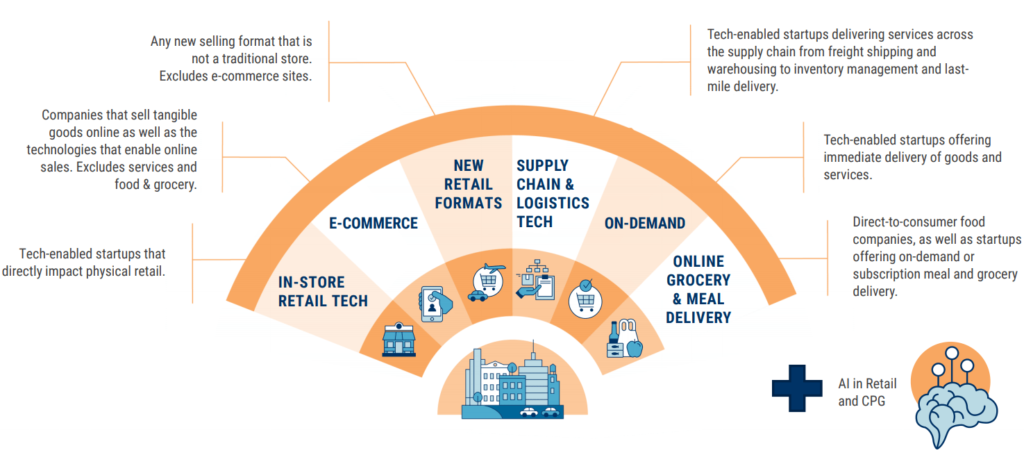 Consumers are receptive to technology. As smart technology becomes ubiquitous, artificial intelligence (AI) is the behind-the-scene tech powering user experience.
Adoption drivers
To keep pace with their busy lives, global consumers are using online technology that combines automation and personalization. A Nielsen study across 64 countries found that 87% of global shoppers are either using or willing to use these services.
While e-commerce has led the use of AI and consumer data to personalize, predict and recommend, it does not have monopoly over the technology.
As brick and mortar retailers begin to adopt in-store tech they have yet to fully solidify the value proposition among consumers.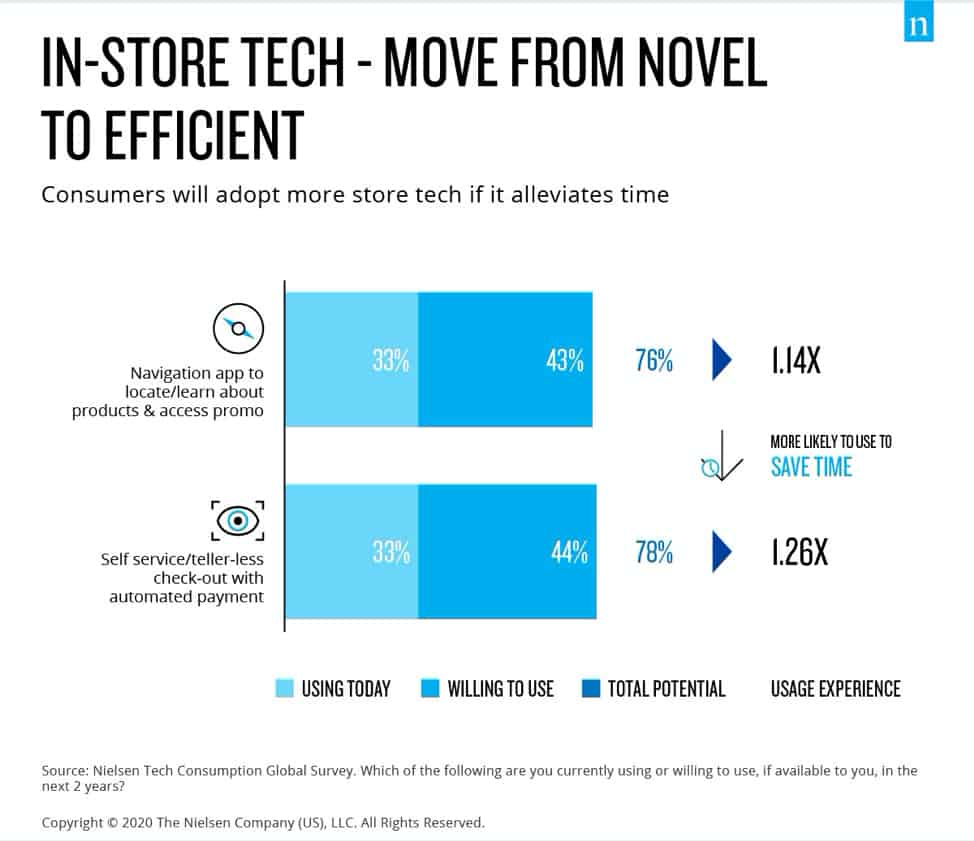 "In-store technology, such as navigation apps and Bluetooth-enabled shelf labels, can transform in-store experiences, helping shoppers find what they need in guided, useful and entertaining ways," said Ailsa Wingfield, executive director, Nielsen Global Intelligence. "These technologies can draw shoppers to products, convey real-time information, provide reviews and promotions, all based on shopper preferences and habits, and combine function with fun to entice purchases."
As technology continues to permeate, it will be important for players in the CPG space to evaluate use-cases and consumer interest levels rather than simply deploying each new technological application that becomes available.