Nokia introduced its Network as Code platform and developer portal that enables application developers and communication service providers (CSPs) to accelerate the work of producing software applications for new enterprise, industrial, and consumer use cases, and monetising 5G and 4G network assets beyond basic connectivity.
Tapping into network capabilities
Nokia tapped into 5G and advanced network capabilities through the Network as Code platform and developer portal. These provide new tools such as Software Development Kits (SDK); Network API documentation, a 'sandbox' to create software code for simulation and testing; code 'snippets', and developer analytics.
Nokia and DISH Wireless partnered on an ecosystem project enabling enterprises to develop applications using advanced network capabilities and to access software development tools through Nokia's Network as Code platform and the DISH 5G cloud-native network.
Standards and revenue sharing model
The Nokia Network as Code platform has been shaped using technical standards produced through industry initiatives such as the Linux Foundation CAMARA project and the GSMA Open Gateway initiative; Nokia is an active contributor to both groups.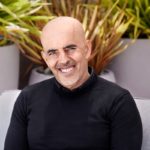 Nokia's Network as Code platform is based on a revenue share model between developers, CSPs, and Nokia as the platform provider.
"The Network as Code platform and developer portal underscores Nokia's strategic commitment to leverage the broader B2B digitalisation ecosystem. By making network programmability monetisable, this platform gives developers a meaningful way to create enhanced applications and experiences for their customers while providing CSPs a viable new pathway to utilise their 5G assets for enterprise and consumer value creation," said Raghav Sahgal, president of Cloud and Network Services, at Nokia.