The market for robotic process automation (RPA) is forecast to grow to US$22 billion in 2025 building on the growth momentum of 2021 and 2022. Thanks in part to the pandemic-induced automation demand and ongoing digital transformation programs, says Forrester.
In its Predictions 2022: Automation report, Forrester noted that leading firms are advancing automation at breakneck speed and will reap the benefits, but the acceleration is not without collateral effects.
Existing process improvement platforms will converge and be challenged by new AI-led entrants. Automation investment will have to expand in new and innovative ways to address global worker shortages.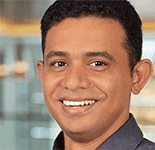 To manage the more sophisticated automation landscape, internal automation teams must undergo changes in structure and strategic focus and for the first time be sensitive to the psychological impact of automation on employees, called out Forrester.
According to Leslie Joseph, principal analyst at Forrester, enterprises will continue to invest significantly into automation as they chase their digital goals.
Services opportunities
By 2025, the market for RPA services will be worth $16 billion with 60% of services spending going to implementation services. The rest is spent on consulting (automation strategy, process selection and prioritisation, and governance) and bot maintenance and support.
Spending on consulting and support is expected to decline as integrated product capabilities mature and cloud deployment and as-a-service models drive down support costs.
Flattening of RPA spending
Forrester warns, however, that from 2023, growth rates are anticipated to flatten, attributing this trend to morphing; RPA is a way to automate simple, repetitive tasks.
"Organisations looking to truly drive automation-fuelled transformation will invest towards building their own automation fabric – a connective tissue to enable smarter work across human and digital workforces, AI agents and physical robots," said Joseph.
This fabric will include RPA but will also require other technologies such as native integration, process intelligence, low code, business process management (BPM) and diverse forms of machine learning to weave together around people, processes and technology.
He explained that the curve represents not as much the flattening, as a gradual merging of "pure-play" RPA into this broader trend towards the automation fabric.
Implementation challenges
The pandemic accelerated digitisation across organisations in Asia as well as the rest of the world. RPA took off early in the pandemic to insulate key enterprise processes from human factors.
Joseph noted that earlier in the pandemic the challenge was to rapidly learn the technology and stand-up key enterprise functions using robots. Over time, they had to put in effective governance mechanisms for scale, which continues to be an ongoing challenge for some.
"Today, two years in, some companies whose broader digitisation efforts have lagged behind the success of their automation program are starting to reckon with the technical debt that an RPA-only approach has created," he explained.
Who is buying and why?
According to Forrester, spending varies significantly from one organisation to another. Back-office automation is often initiated by business IT, or by the CFO's organisation. However, this approach often results in disconnected 'islands of automation' across the company that impede scale.
"This is when we tend to see the move towards standardisation and the implementation of firm-wide governance, typically led by the CIO (or in some cases, a shared-services organisation)," noted Joseph.
He added that in more mature organisations where automation is closely connected with digital transformation goals, chief automation officers are rising. That or there is an alignment of the automation mandate within the Chief Digital Officer's remit.
"Such organisations are already early in their journey towards building automation fabrics and re-architecting their operating models for radical automation," he continued.
Too many pots in the kitchen
The ideal scenario is to standardise on one technology provider. This has the potential for the business to bargain for better pricing. That said, history has shown that consolidation happens over time, with even the best succumbing to acquisitions. Neither does being the best solution today guarantee this to hold true in the future.
Gartner estimates that there are around 60 vendors currently in the RPA space, with smaller vendors focusing on niche use cases and selling to non-technology buyers.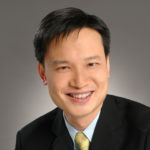 Seng Kiam Lau, vice president, presales consulting & partner success, Asia Pacific & Japan for Automation Anywhere, cautioned that having different RPA solutions in an organisation is not optimal, as it requires more resources to manage the different solutions and data governance issues.
He also notes that currently there is no central app or console to manage different RPA solutions. An option is to custom-build one using the available APIs from the RPA vendors. However, he warns this is not a trivial undertaking.
"The best option is to view RPA not just as an automation tool, but a workforce transformation initiative that is driven company-wide. This requires the setting up of a COE with the right stakeholders, appropriate governance, and compliance posture, and to determine the best solution to drive this initiative across the whole organisation," Lau continued.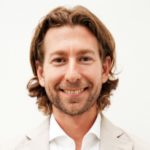 Brian Briggs, Laiye's vice president of customer solutions and operations, suggests CIOs should start by taking a step back and understanding the potential and benefits of RPA and how it plays a part in the larger picture of enterprise automation before implementing it.
Once CIOs have a clear understanding of how RPA fits into the long-term business strategy, they can define its scope and benefits and adopt a structured approach toward implementation.
"Scaling up RPA implementation is a common struggle many organizations face. Therefore, doing the groundwork and building a solid foundation and strategy where RPA fits in will help CIOs avoid the common pitfalls of RPA implementation in the long run," Briggs recommended.
RPA – uniquely Asia
Forrester acknowledged that organisations in Asia have flocked to RPA over the pandemic. However, maturity levels remain lower than global benchmarks.
Joseph posited that lower average manpower costs have resulted in nuanced cost-benefit equations, manifested in discounting on RPA license costs as well as in a tendency for companies in Asia to examine more complex, intelligent automation-led use cases earlier on.
Meanwhile, some Asian countries are a hub for offshore captives that function as scaled-out global automation hubs for their parent organisations. These entities have been able to attain significant scale and sophistication in their RPA efforts.
Uncommon opportunities
The early, and low-hanging, opportunities for RPA use have always been around automating repetitive tasks. But as business leaders become more strategic and long-term in their thought processes, they will start expecting, if not demanding, more innovative ways of using RPA.
Drawing from his organisations' discussion with customers in the region, Lau says the key is to have the business users surface their most "painful" business processes which are important for their organisation but take up a lot of their bandwidth and do not add much job satisfaction. He noted that these typically come out during process discovery workshops or process intelligence tools, helping employees prioritise automation.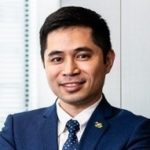 FPT Software's head of hyperautomation, Giap Bui Dinh recommends what it calls a 'fast to mass' automation concept as the guiding implementation strategy consisting of a three-stage process:
Fast Automation – prioritising tasks for optimization, with rapid implementation
Survey and Planning – creating KPIs and ideas through workshops and surveys
Mass Automation – creating resources for continuous deployment and application
"The process takes varying departmental objectives into consideration, which could include increasing operational efficiency, reducing operational losses and human error, or shortening customer response time. No matter the objective, the 'fast to mass' concept works in every scenario," claimed the company.