Despite the prevalent use of passwords, consumers want stronger, more user-friendly alternatives according to FIDO Alliance's Online Authentication Barometer.
Password prevalence
Typing manual passwords without any additional authentication was the top authentication method across APAC. Users manually enter passwords on an average of almost four times a day in various activities such as accessing financial services (33%), work computers or accounts (39%), streaming services (27%), social media (30%), and smart home devices (19%). 
Moreover, 35% of Singaporeans say that biometrics is the most secure, and 41% make it their most preferred method.
"In Asia-Pacific, we see a growing interest among consumers in adopting more robust authentication methods, with biometrics emerging as a favoured choice. This year's Barometer data supports this trend by showing that APAC consumers are on par with other regions globally in looking to reduce their reliance on legacy authentication methods. Nonetheless, the persistently high password usage without 2FA is a concern, highlighting how little consumers are offered alternatives like biometrics, resulting in lingering usage," said Andrew Shikiar, executive director at FIDO Alliance.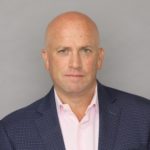 AI-fuelled threats
In APAC, more than half (58%) of the respondents observed increasing suspicious messages and scams online, while 56% noticed a growing sophistication.
"Phishing remains the most used and effective tactic by cybercriminals to steal information, making passwords vulnerable no matter how complex they are. With new AI tools that make phishing attacks even more convincing and widespread, it's crucial for service providers in the Asia-Pacific region to pay attention. Instead of sticking with old and unreliable methods like passwords and one-time codes (OTP), we need to start using stronger and simpler options like passkeys and on-device biometrics," Shikiar added.