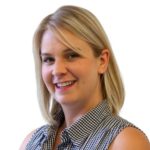 "Against a backdrop of unrelenting social and economic pressures, marketing leaders look toward a future where smarter marketing leads to deeper, more valuable connections between customers and brands," said Emily Weiss, a principal researcher in the Gartner Marketing practice.
Gartner says in the years to come marketers will face greater scrutiny over their operations. What strategies should marketers incorporate into their 2023 plans to drive results and regain the confidence of business leaders?
"Covid made all CMOs sit up to appreciate the value of digital marketing and communication at some stage," said Lawrence Yip, a seasoned marketing professional for a Singapore-listed industrial and township developer in Asia.
He acknowledged that post-pandemic, the return to normal has been a rekindling of the appreciation of the human touch.
"It's more about really meeting each other and talking one-to-one face-to-face. We have all taken for granted (that physical contact) during the 'normal' days. I'm hearing a lot of people saying it's finally getting to see people," he added.
On the topic of artificial intelligence (AI), he opined that different people have different interpretations of what AI is for them. He likens this to digital marketing and the differing views of people on what it means to them. He commented that there is no right or wrong definition.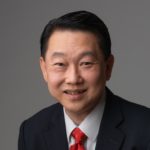 "What works for one may not work for the other. To me, AI marketing is all about speed. It's all about speed to market, speed to customers, and that you can achieve a lot with AI that you cannot do with the conventional human-to-human means."

Lawrence Yip
Gartner predicts that by 2025, organisations that use AI across the marketing function will shift 75% of their operational activities from production to analytics.
Weiss says AI will continue to refine marketing operations processes to drive more agile, data-based responses to the challenges ahead that have no signs of slowing down.
Over-dependence of technology
Yip also acknowledged that one of the changes brought about by the pandemic, at least within the context of the manufacturing industry where he communicates frequently, is the shift in thinking from "just-in-time" to "just-in-case".
"I was talking to some other executives recently and one of the things that came up was what if tomorrow suddenly we lose the internet or we lose technology, can we still run as a business?" queried Yip.
Understanding the (COVID) pandemic may not be 'totally' over, he believed that as marketers, there is a need to shore up digital marketing skills, harness and leverage that, do more and do better.
Click on the PodChat player and hear Yip's recommendations for how marketing can deliver value and trust.
Name one lesson from the past 3 years that you think will have significance to the CMO and marketing role in 2023 and beyond.
What would you say is the most significant change in marketing following the pandemic?
Coming into 2023, how can CMOs turn the threat of a recession into an opportunity?
How do you see CMOs operationalizing AI?
What skills must the CMO develop further in 2023 to support growth and resilience?
To what extent should CMOs depend on technology to support the business?
What is your advice for aspiring marketing professionals in 2023?