My first encounter with enterprise business applications was in the mid-1980s when I was asked to get trained on MAPICS (Manufacturing, Accounting and Production Information Control). At the time I was working for a semiconductor manufacturing business. Back then it was referred to as materials resource planning or MRP.
By 1990, Gartner coined the term enterprise resource planning (ERP) in recognition of the need by businesses, in general, to use the same application to increase the efficiency of their operations. Implementing ERP is many times more complicated than Microsoft Office. It's no surprise that Eric Kimberling, CEO and founder of Third Stage Consulting Group estimates that 50% of ERP projects fail the first time around.
FutureCIO spoke to executives from three ERP solutions providers to get their view on how to improve your odds of successfully implementing ERP. Click on the PodChat player below to listen to the full conversation.
Rational for deploying ERP
Enterprise resource planning solutions, and their earlier incarnations, have been around for nearly half a century. In recent years, large ERP solutions have slipped to the bottom of IT management's agenda to make way for trendier topics like digital, big data, cloud and agile.
Andrew Ward, SVP consulting and managed services, Asia Pacific & Japan at Infor, admitted that people are implementing ERP systems for very much the same reasons and rationale.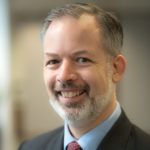 "It tends to come down to driving revenues, maximising productivity and informing managers better for their future decisions. It's all about making sure we're getting information to the right people at the right time, as fast and accurate as possible."

Andrew Ward
But the business benefits of ERP, that of enablement of seamless, end-to-end integration across functions and the process standardization across geographies and business units, have not gone away and continue to make ERP a fundamental asset for enterprises. The maturing cloud infrastructure and processes have also extended the adoption of ERP across businesses of all sizes and shapes.
In pitching the value of a cloud-based business application, Paul Lee, GM of Oracle NetSuite for Hong Kong and Taiwan, added that executives will need access to real-time information about the business and sufficient insight to make a business decision.
"This is more important for customers who are growing internationally, as legal systems are different in every country. ERP, especially a Cloud ERP can give real-time insight, automate processes and eliminate human error. All these can help eliminate a lot of risks," he continued.
Recommendation: The CIO's guide to understanding cloud ERP buyers and providers
Despite the maturity, there remain hurdles to the successful adoption and modernisation of ERP ideas and processes.
Arthur Fernandez, general manager for Asia, JCurve Solutions, says companies typically do business in multiple countries. In some cases, they will use different software systems for specific functions like customer relationship for sales, supply chain management, HR, accounting, and so on.
The result is a complicated hodgepodge of different systems, sourced sometimes, from competing vendors, and do not necessarily work together seamlessly. The result is unwanted complexity that is not only costly but itself effective.
Kimberling says only five per cent of organisations use their ERP effectively today.
Fernandez claims that what leaders want is a way for the company to collaborate not only within itself (and the many different departments) but with partners and suppliers.
Ensuring a more successful ERP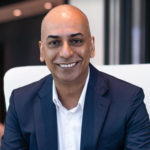 "A planned, phased approach is critical to where businesses need to go from an ERP perspective. Distinct from a big bang, he argued the phased approach calls for an understanding of a company's core competencies, making sure to bring in the right partner, and able to work across that process."

Arthur Fernandez
NetSuite's Lee sees a successful ERP as resting on three things: executive (leadership) support, a good ERP implementation team and employee involvement.
Commenting on success metrics, Infor's Ward opined that every ERP project is done with a business outcome in mind. "It could be better inventory control, better cash flow management. Sometimes it's just simply better access to data and reporting," he added.
He also conceded that some ERP projects are undertaken from an M&A activity. Others, he added, come because of dissatisfaction with an existing system. "ERP systems, even if they started well, can tend to weaken over time," he confided.
Fernandez noted that each member of the C-suite will follow a distinct metric for measuring success. "CFOs will look at the overall cost, the ROI over X number of years, key improvements in the overall numbers, and process and streamlined management reporting.
"If I look at it from a COO perspective, they will be looking at the cost of operational delivery, efficiencies and improvements in the metrics. Business heads would like to utilise the KPIs to continually improve the outputs and habit team growth. It's all about growing their divisions and growing the customer base," he concluded.
Incorporate Agile into ERP
Built in the 1960s, ERP, or MRP as it was then called, is naturally built on the foundations of waterfall methodology – a linear project management approach so named because each phase of the project cascades into the next like a waterfall.
Agile, on the other hand, advocates adaptive planning, evolutionary development, early delivery, and continual improvement, and it encourages flexible responses to change.
Lee acknowledged that agile principles and traditional ERP implementation can be seen as contradictory to many legacy IT professionals. The approach recommended by NetSuite is one where critical and foundational modules are implemented first, with more advanced modules coming in later.
"When this happens, only the key users from the foundational areas will take an active role. When this first phase has gone live, this set of key users would have experienced configuring, implementing, testing and supporting the ERP solution," he continued.
He also stressed that this approach solves the perennial challenge of the lack of in-house skilled managers to manage IT projects. It's like on-the-job training.
Fernandez said agile enables teams to quickly model solutions, incorporate feedback and adjust scope as they need it throughout the project life cycles. He pointed that the parts of an ERP project where customisation is needed is a perfect example where Agile is used: the requirements are gathered, the stories are written, customisation built and delivered.
Course changes in ERP are facts of life
According to Fernandez, a company-wide ERP engagement brings out a lot of information and areas which may be nobody's touched on for a while because it sits within that business.
"Organisations learn from an ERP delivery because when they go through that requirements or blueprint process, they see areas that they didn't realize that they were working on or have in their business or even let go in some respects and bringing that back into the implementation." he opined.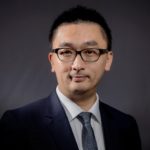 "Many ERP projects failed in the past because the ERP was configured as a huge monster where the business can never use it. Running ERP implementation like a pure IT project won't help. We will need a certain level of agility and software flexibility."

Paul Lee
Conceding that change is an ever-present condition, the need to make changes will occur during an ERP implementation. To avoid runaway course corrections, Lee stressed the importance of having proper project governance.
"A key point to reduce changes in projects is by way of reducing surprises to key users/stakeholders," continued NetSuite's Lee.
For his part, Infor's Ward agreed that changes will turn up with some resulting from the customer learning about the capability of the new solution they are implementing.
"As they learn our technology better, they become exposed to things they didn't even know was possible. I think every implementation that I've worked on has had some level of course change to optimise the outcome. And we like to encourage customers to do that," he concluded.
Editor's recommendation: PodChats for FutureCIO: CIO options for planning cloud strategies post COVID