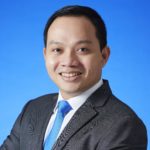 * Editor's note: This article is co-produced by Sukhpreet Kaur
Michael Araneta, AVP, IDC Financial Insights Asia/Pacific commented that "A recovery is afoot, putting pro-growth themes, such as customer centricity, cross-selling and up-selling, and customer loyalty, squarely back on the agenda.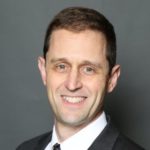 Aaron Press, research director, IDC Financial Insights, added that even with the remaining uncertainty, we see financial services across the spectrum looking forward, leveraging their transformative efforts, and moving on to deal with the challenges of the future.
So, what can we expect in 2022? And how should the CIO and leadership at banks in Asia, build upon the lessons of the past to create opportunities for the future?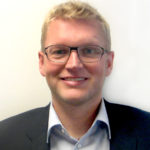 Niels Maerkedahl, global technology lead for business banking at Standard Chartered says banks have great focus and opportunity around consumer growth to capture the value and provide new offerings and services. He also acknowledges an unmet among Asia's small and medium enterprises (SMEs).
He adds that these opportunities are spawning the rise of new digital banking services from both incumbents, challenger banks, and fintechs.
Challenges ahead
The Forrester report, The State of Digital Banking 2022, says banking is going through a period of unprecedented innovation. Governments and regulators across the world are promoting increased transparency and competition.
Customers have more information than ever before and can pick the banking products and other services they need from an ever-wider range of providers.
The pandemic has exposed the inefficiencies of current financial services processes, and disruptors are capitalizing on their digital DNA to innovate further around customers' financial needs.
Maerkedahl concurs adding that with higher expectations from consumers, SMEs and corporate customers, the challenge for banks is to deliver the change with pace.
He also acknowledged that as of 2022, core banking systems are largely outdated and slow in release cycles.
"Lastly is the talent. Building your own engineering pool, product ownership and product management pool as well as partnering with the right and strategic partners and vendors are extremely critical," he concluded.
Technology (and techniques) to aid banks in Asia
The Finextra report, The Future of Digital Banking in Asia 2022, opines that banks can leverage application programming interfaces (APIs) which have enabled faster payments, simplified unbundling of services and improved data sharing for open banking.
The report also noted that cloud computing has supported the storage and sharing of data with the aim of improving customer experience and financial accounting in areas such as payments and credit scoring.
Maerkedahl opined that APIs as an internal and external capability, can enable banks to create much more composable architectures internally but also engage with ecosystems and partners outside. He also needs the need to redesign data architectures to enable data in motion and capturing on data feeds.
He laments that the adoption of the cloud by banks is extremely low as well.
"To optimise and create value in the long term, think about the business model, product optimisation, re-architecting and then utilise some of these capabilities that are only available on the cloud," he opined.
Doubling down
Forrester says for 2022 banks will double down on innovation. Two key strategies raised by the analyst are the creation of future-fit technology and accelerating end-to-end digital transformation.
Maerkedahl says the most important thing is to focus on what drives the most business value. He cautions that there is a tendency to create technology programs for the sake of technology and not focus on what is really driving the organisation forward.
"Also, in our legacy banking world, there is a heavy overhead of processes from the development perspective, operations or created decisioning, I see an opportunity to streamline these and get straight to processing in place," he opined.
Business composability and banking
The indefinite volatility is making it difficult for banks and investment firms to plan for a definite future. Gartner says mastering business composability prepares CIOs to maximise business value regardless of ongoing uncertainty.
Maerkedahl concurs adding that this (business composability) aligns with his idea of a model architecture and believes this to be critical.
"From a technology perspective, you have to think of different business capabilities to make them as composable as possible and open for integration being inside or outside the bank. Business composability also plays an active part in the ecosystem.

Niels Maerkedahl
"The challenge here for main banks with legacy platforms, products and processes, is to start trusting other organisations doing part of your process work which is not the case for digital banks," he added.
Important issues in 2022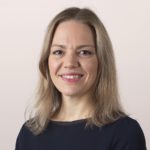 Aurelie L'Hostis, a senior analyst at Forrester, says to meet the needs of the future customer and the rapidly changing financial landscape, banks must pivot and reboot their strategy. Banks must capitalize on the pace of change and innovation and set their course for the next decade.
Maerkedahl opines that "we are at the beginning of an era where engineering excellence and people mean a lot for banks, and therefore are now forced to rethink the way they operate and the way they attract people.
He believes having the right talent internally is extremely critical. "The other thing is you can easily get caught in as a technology executive to build small things here and there and everywhere, but it is suggested to use a focused approach to genuinely create value," concluded Maerkedahl.
Click on the PodChat player for the full dialogue with Maerkedahl for his take on strategies for accelerating banking innovation in 2022.
What are the key business trends facing banks in Asia in 2022?
What are the top three challenges facing banks in Asia in 2022?
Which three technologies present the greatest opportunity for banks in Asia in 2022?
Forrester says for 2022 banks will double down on innovation. Two key strategies were raised: future-fit technology and accelerated end-to-end digital transformation. Can you share your perspective on this prediction/analysis?
Gartner for its part says business composability will be important to banks in 2022. Can you share your interpretation of this recommendation by Gartner?
As a technology practitioner, what will be important issues for you in 2022?