The explosion in cloud computing adoption, including computing, storage, and connectivity, has led to some finance leaders asking what we are doing.
Costs of public cloud IaaS and PaaS can quickly get out of control. The spend variability and absence of capacity constraints, coupled with increased user autonomy, require new cost governance models that organisations do not possess.
"FinOps is an evolving cloud financial management discipline and cultural practice that enables organisations to get maximum business value by helping engineering, finance, technology and business teams to collaborate on data-driven spending decisions."

FinOps Foundation
FinOps: by any other name
According to the Foundation, FinOps is a portmanteau of "Finance" and "DevOps", stressing the communications and collaboration between business and engineering teams.
The practice is also referred to as cloud financial management, cloud financial engineering, cloud cost management, cloud optimisation or cloud financial optimisation.
Interestingly, the Foundation says FinOps is not about saving money rather it is about making money.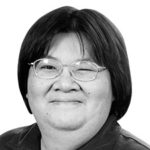 Gartner analyst, Lydia Leong comments that there is no reasonable ROI on FinOps (and certainly no sensible business case for building a FinOps team). That said, she cautions that "doesn't mean that the organisation shouldn't manage their cloud finances. It just means that they don't need to manage their cloud finances in a way that's meaningfully different from the way that they've historically managed IT spending in their on-premises data centre."
Echoing the FinOps Foundation, Paul Whiten, emerging sales specialist - cloud services, APAC for Red Hat, says FinOps is a cultural practice where teams take ownership of cloud costs, and track spending as a key metric to maximise business value.
He adds that getting an ROI may not be as important as opposed to tracking and managing cloud spend in the face of challenges. With coming recessions, the growth that we saw in IT during the pandemic is not continuing.
"Organisations, therefore, are looking closely at their spending and the value they're getting out of IT initiatives, particularly the cloud to measure outcomes and project successes. FinOps is about linking these initiatives and associated spending to outcomes."

Paul Whiten
The linkage between DevOps and FinOps
Whiten opines that DevOps is, fundamentally, also a cultural practice, like FinOps. "FinOps is a stream under the greater DevOps banner, supporting the key goal of delivering value to the stakeholders by tracking Deployment Frequency, Lead Time, Change Failure Rate and Time to Restore," he points out.
He explained that DevOps is a way of measuring value. And FinOps is a way of associating a dollar value to the activities undertaken by the teams and tracking these activities. Both are intertwined and support each other."
Skills, expertise and experiences for successful FinOps
Whiten claims the end goal of the FinOps team is to track financial implications, whether businesses are in the early or mature stages of the cloud journey. Experience in finance and procurement is easy to find.
He posited that operations teams and developers are easy to bring on as they're always looking to optimise things. "The challenge is getting stakeholders together and agreeing on what to measure. What components are we spending on, and what assumptions are we making? Then comes figuring out how to calculate cost – using readily available tools."
As a cloud advocate, Whiten referred to one of his charges: the Red Hat OpenShift cloud services. "It has built-in monitoring, resource management and segmentation. These tools deliver project visibility to ensure teams adhere to their budgets," he elaborated.
Not a one-time exercise
Asked whether FinOps is something that can be executed once and thereafter no longer necessary to go back to, Whiten corrected the query explaining that FinOps, like DevOps, takes a continuous improvement approach.
It can be broken down FinOps into three phases:
First, we have the Inform stage, which focuses on getting visibility into your spending.
Then, Optimise, where businesses optimise their cloud footprint.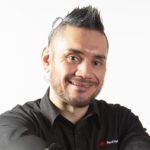 "Putting this into a more real-world example: Let's say we release a new application into production. We then monitor resource utilisation, peaks, and slow periods for one to three months. After we get the data, we examine the implementation and perform the right sizing to optimise resource allocation."

Paul Whiten
The last phase is Operate, we continuously evaluate business objectives against the costs and adjust as needed. FinOps is a cyclic framework, where adjustments are made using data-driven decisions from the cloud spending metrics.
Selling FinOps to secure buy-in
The FinOps Foundation acknowledges one of the biggest challenges in starting a FinOps practice is getting broad executive support and buy-in to dedicate the time and resources needed for the cultural change.
"FinOps is the key to unlocking the promise of Cloud Computing and envisioning a world where efficient, profitable and cost-effective cloud systems are made possible by the collaboration of finance, engineering and executive leadership through the FinOps Framework."

FinOps Foundation
Whiten suggests starting immediately before getting a big bill from a hyperscaler. "Businesses need to build a business case and share its value. This may not necessarily be a monetary ROI; having autonomy or that responsibility from shared ownership of cloud usage is good practice," he elaborated.
He cautioned that implementing FinOps is not free. It requires people, time, and some tooling. Multiple stakeholders from across the organisation must participate and support it. These stakeholders need to get together and agree on what to measure and how to measure it. FinOps should start small and demonstrate value.
"Today's stakeholders want to see solutions in action. Demonstrating how changing one variable, will lead to long-term savings will get the buy-in of management then. Finally, look at what tools are available to help," he concluded.
Click on the PodChat player and listen to Whiten elaborate on what, why, when and how of FinOps.
Why does FinOps matter? What problems does it solve?
What is the composition of the FinOps team?

Can you scope out the principal roles and responsibilities of the FinOps team?

How do you see DevOps and FinOps supporting each other?
What skills/experiences are needed to be part of the FinOps team?
Is FinOps a one-time execution?
How do I get started selling the FinOps story to management?
How do I make sure FinOps can sustainably meet its mandate?