According to the recently released IDC report, Exploring the Opportunities and Challenges of GenAI: Implications for Asia/Pacific Governments, the Asia/Pacific* (AP) region leverages its favourable regulatory environment to tap into the economic potential of Generative AI (GenAI). The region also actively explores novel technologies while dealing with fewer regulatory obstacles and receives strong government support for fostering innovation. Consequently, AP is already leading other regions in prioritising GenAI investments.
Emphasising the crucial role of governments, the IDC study calls for robust regulatory frameworks based on validated AI principles. The report concludes by providing essential guidelines to effectively embrace GenAI, fostering responsible use and maximising its transformative potential in the region's digital economy.
Report highlights
Asia/Pacific* organisations lead in prioritising GenAI investments due to its proactive stance on new technologies and government support. IDC Survey data shows that two-thirds of AP organisations are exploring potential use cases or are already investing in GenAI technologies in 2023.
The ongoing evolution of GenAI technology and data management presents challenges for governments developing regulatory frameworks that provide guardrails without creating obstacles to innovation.
Challenges to effective use cases include data quality, ethical issues, deepfakes, copyright and IP complexities, talent shortages, and high costs of the technology.
Governments in several countries in AP have already initiated guidelines that will likely shape the direction of future policy and regulatory frameworks. These guidelines include the adoption of key principles such as transparency, data protection, safety, IP protection, open data access, and ethical standards to address the immediate challenges.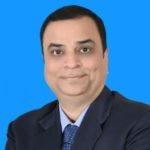 "Asia/Pacific governments' support has definitely spurred GenAI investments in the region. However, it is imperative for AP governments to prioritise and craft robust regulatory frameworks to address various obstacles, that could inhibit the economic possibilities they envision," says Ravikant Sharma, senior research manager for Government Insights, IDC Asia/Pacific.