Gartner estimated that by end of 2022, 47% of all knowledge workers worldwide are expected to be working remotely, up from 27% of knowledge workers in 2019.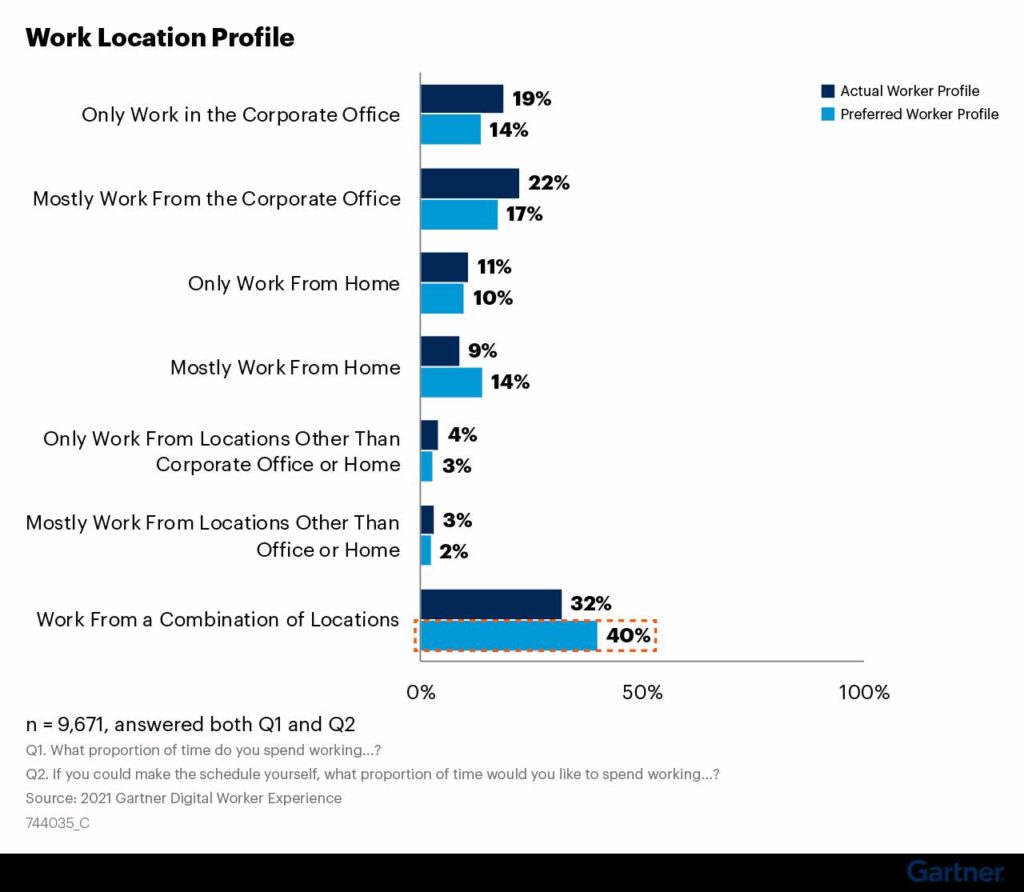 According to the World Economic Forum in just one year, roles offering remote work went from 6.5% in November 2020 to 12.6% in November 2021. To be competitive for candidates, employers are having to look closely at what they can offer, but also how they can make their workplaces inclusive when they're hybrid. This will continue to be a focus this year.
"A hybrid workforce is the future of the work, with both remote and on-site part of the same solution to optimise employers' workforce needs," said Ranjit Atwal, senior research director at Gartner.
FutureCIO approached Shawn Williams, executive vice president and chief people officer, at Sabre for his take on how the company has solved the puzzle of happy, productive employees in 2022. At the time of this writing, Sabre has over 8,000 employees globally.
What are the conditions which define a hybrid workplace?
Shawn Williams: Apart from the obvious definition that a hybrid workplace combines both remote and in-office working, the most important parameter is choice. At Sabre, we're committed to ensuring that our team members can work in the way they want to, from where they want to.
It's a win-win for our team members and Sabre, as our employees are offered greater autonomy and a better work-life balance while we benefit from a happier, more productive workforce.
Ensuring that diversity and inclusion continue to be top of mind no matter where team members are based is also essential for a successful hybrid workplace.
In Asia, what are the three primary drivers for a hybrid workplace?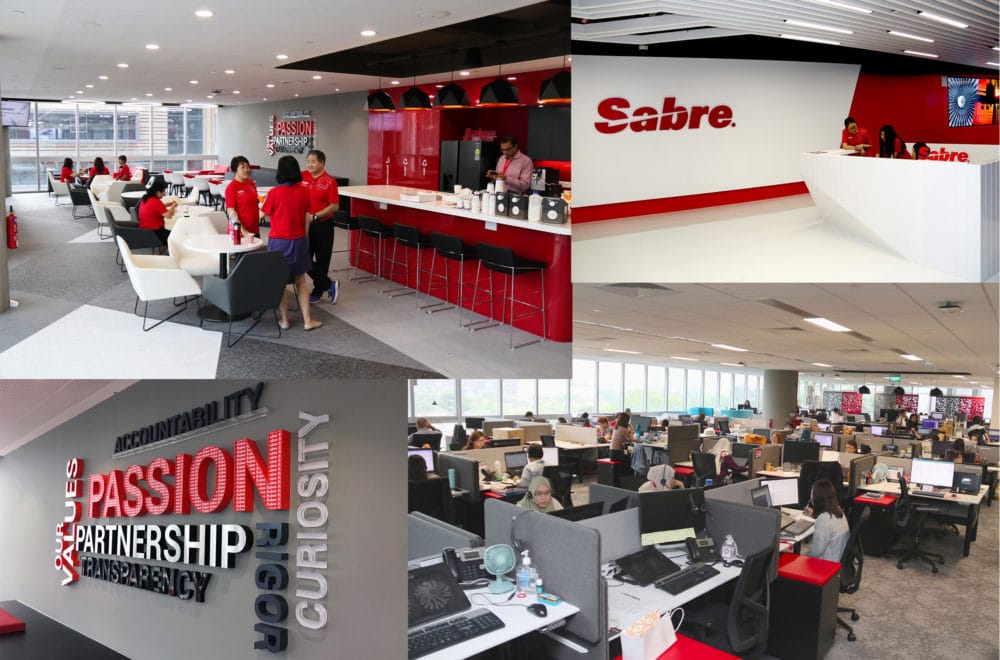 Shawn Williams: The pandemic accelerated trends across the travel industry and is accelerating trends in the workplace too. Before the pandemic, it wasn't the norm for most employees to work from home.
Then, everyone was working from home out of necessity. Now, with many employees able to work from the office again, hybrid work arrangements are providing the right balance for most employees and companies.
At Sabre, we introduced a global Work from Anywhere (WFA) program during the pandemic, and this is here to stay. WFA provides Sabre team members with a selection of flexible work arrangements.
Created to accommodate team members' individual needs and circumstances, the WFA program is designed to support work/life balance, improving productivity, motivation, and job satisfaction. While the pandemic may have been the initial driver, the main factors driving hybrid work practices are now personalisation and talent retention, productivity and wellbeing:
Personalisation and talent retention
Just as personalisation is increasingly important for the travel industry, it is vital that we recognise that there's also no one-size-fits-all way of working and offering our team members a setup that works best for them, their role and their team will help them do their best work, feel valued and stay focused, helping us to retail the best talent. This approach is also vital for talent attraction at a time when technology companies are facing strong competition to entice the best people.
Best work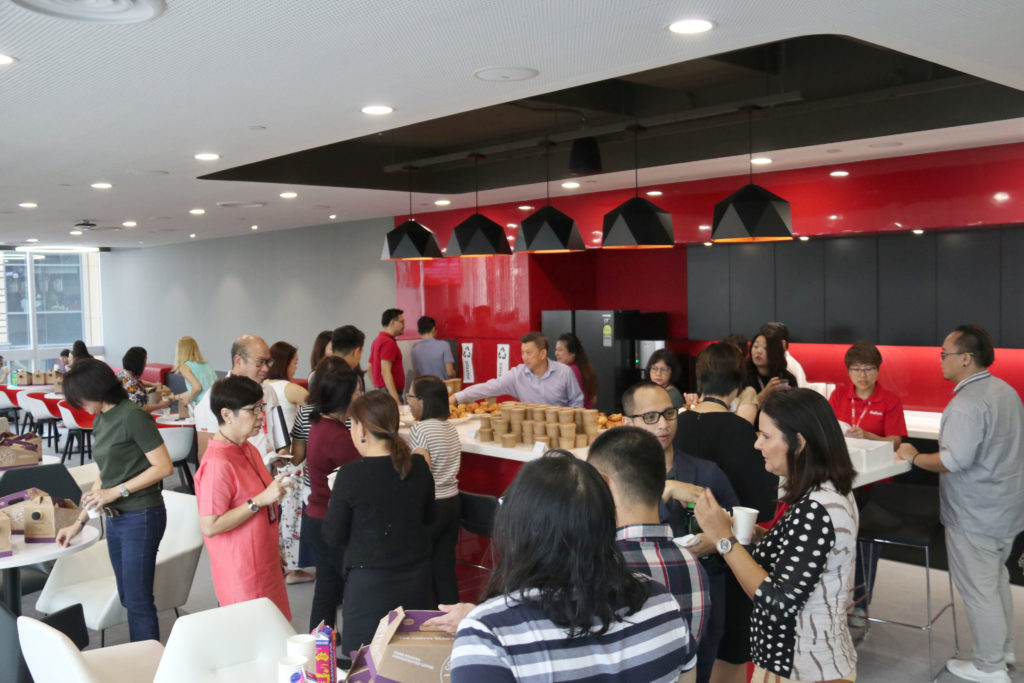 Sabre already had a very strong culture pre-pandemic, and our hybrid work program is helping us to create a more empowered, innovative, performance culture where our team members come together either remotely or in-person, no matter where they are in the world to do their best work.
2022 is a critical year for Sabre as we focus on our own technological transformation to enable the travel industry to capture recovery, so it's important our team members are focused and empowered to achieve our objectives.
We have incredible talent at Sabre, and we want to ensure this talent can be unleashed to its full extent through a culture of innovation, enablement, and performance where we can all enjoy coming to work every day.
Wellbeing and balance
The pandemic has caused some terrible times for many, but it's also given us the chance to re-set and refresh. Making sure that we take care of our team members' well-being is more important than ever, and hybrid working is a large part of that.
As part of the transformation of our approach to employee wellness, we've invested in a host of new resources to enhance the team member experience. To drive this, we created the Sabre Wellbeing Advisor Group (SWAG), a council of team members from around the world to guide the conversation around wellbeing, capture best practices and enhance tools and programs to support employee wellbeing.
One of the first initiatives introduced by the council is a partnership with Headspace, a global leader in mindfulness and wellbeing, to provide free, premium access to their award-winning app.
Through the Headspace partnership, we hope to encourage team members to take time out for themselves every day and enjoy the benefits of increased productivity and improved stress resilience and creativity that come from consistent meditation and mindfulness exercises.
From a technology perspective, what are the critical components necessary for ensuring a safe/secure, productive and collaborative hybrid work environment?
Shawn Williams: From a technological perspective, it's critical to have reliable tools that work for voice and video calls, team meetings and events. Technology needs to be safe, secure and easy to use and access for all employees.
But ensuring a safe, productive and collaborative hybrid work environment goes beyond technology. It's about having a strong company culture of innovation, empowerment, and performance where everyone knows what our company objectives are, and they are empowered to achieve them in the way that works best for them and their team.
We've also recently transformed the way we conduct our performance reviews at Sabre, with individual performance reviews replaced with team performance reviews to foster a culture of enhanced collaboration.
Who are the principal architects (I suspect it is more than one person or department) for creating and managing a hybrid workplace?
Shawn Williams: The simple answer to this is EVERYONE. While our leadership team may have taken the decision to continue with Work from Anywhere beyond the pandemic, a hybrid workplace is only effective if everyone is on board and is coming together to do their best work no matter where they are working from. From a practical point of view, it's vital to have a robust IT support team with 24/7 troubleshooting support for teams around the world.
What would derail the development of a hybrid workplace?
Shawn Williams: A lack of effective, reliable technology and no buy-in from team members.
What could also be a risk to any hybrid workplace is the impact on company culture. It's important that team members can stay connected remotely and when together in the office. As an industry, we're seeing that corporate travel recovery is gaining strength.
We expect that internal corporate travel will become increasingly important as companies seek to foster strong company cultures when team members can't be together every day.