Singapore tops the overall AI readiness (70.1), ahead of 11 other economies in APAC according to Salesforce's 2023 Asia Pacific AI Readiness Index. Japan (59.8) and China (59.7) follow in second and third place.
"For countries to succeed in this exciting AI environment, including the adoption of generative AI, their economies require a sufficient level of AI readiness. Singapore is leading the charge across the Asia Pacific with a focus on strategic AI deployment and safeguarding the responsible use of AI. Strong institutional, infrastructural, organisational, and ethical foundations around AI will be critical to success now and in our global AI future," said Sassoon Grigorian, VP of APAC Government Affairs, Salesforce.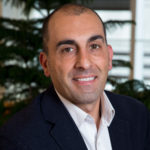 Statistical indicators
Singapore ranks first (53.6) in business AI readiness, followed by China, (43.1), and South Korea (42.7). For government AI readiness, Singapore also topped with 86.5, driven by its AI-related initiatives such as the National AI Strategy that plans to develop AI solutions across several key sectors of society. Singapore is followed by Australia (77.7) and Japan (77.5).
Southeast Asian countries
Overall, the bi-annual index reveals a gap in AI readiness between mature and emerging digital economies. Southeast Asian countries, such as Indonesia, Malaysia, Thailand, the Philippines, and Vietnam, all scored below the Asia Pacific average, despite launching national AI policies in the past few years. The results of such policies are expected to bear fruit in the years to come.