The global market for Digital Health estimated at US$216.5 Billion in the year 2022, is projected to reach US$857.2 Billion by 2030, growing at a CAGR of 18.8% over the analysis period 2022-2030 according to the latest "Digital Health: Global Strategic Business Report" by MarketsAndMarkets.
Market growth
In the U.S., the digital health market is estimated at US$89.9 Billion in the year 2022. China is forecasted to reach a projected market size of US$99.5 Billion by the year 2030 with a CAGR of 22.7% over the analysis period 2022 to 2030.
Japan and Canada, among noteworthy geographic markets, are each projected to grow at 14.9% and 17.1% respectively over the period. Within Europe, Germany is to grow at approximately 16.1% CAGR according to forecast. Growth in the Digital Health Systems segment is readjusted to a revised 14.5% CAGR for the next 8-year period taking into account post-pandemic recovery.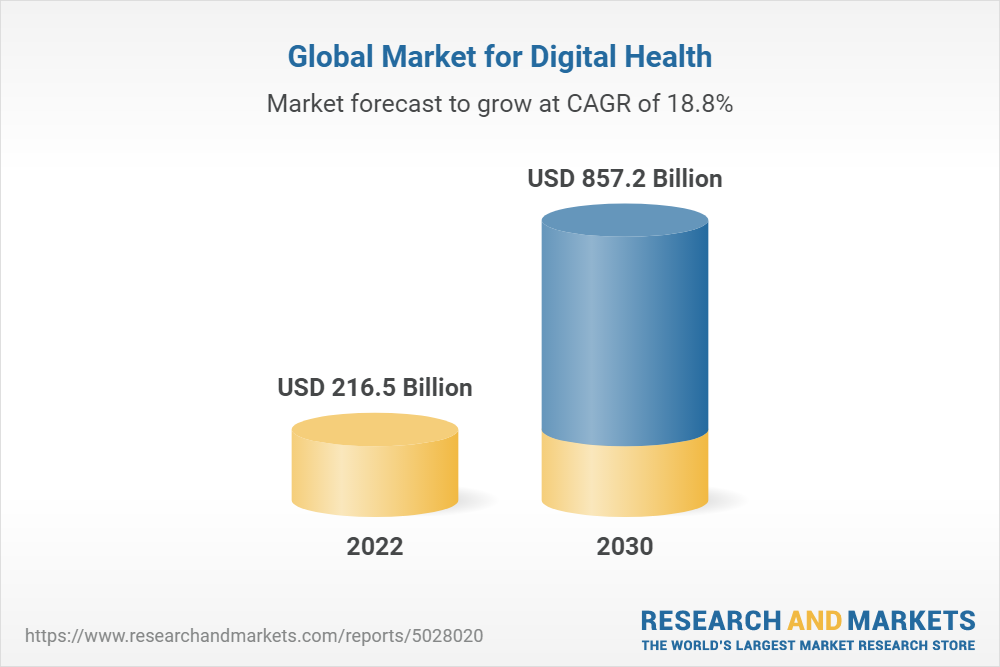 Accelerated digitalisation
The pandemic accelerated the digitalisation in healthcare globally. Digital innovations were introduced in the industry such as artificial intelligence, video conferencing, wearable gadgets, augmented reality, and cloud computing among others.
Issues and challenges remain in the healthcare sector such as protecting patient integrity and building trust; cybersecurity; maintaining regulatory compliance; and recruiting, training, and retaining the best talents.