Temenos showcased its latest ESG solutions including the Temenos Carbon Calculator for banks to get emissions insights from their actual use of Temenos Banking Cloud. The company also demonstrated an ESG Investing solution that enables banks and wealth managers to invest sustainably.
Growing expectations
Fintechs and tech companies have persistently growing expectations from banks to provide better, more personalized products and services according to a recent Economist Impact report. Aside from this, environmental concerns, efficiency, and security are some of the factors that keep pushing banks to fast-track their shift to the cloud.
 "The Pacific banking market is a dynamic landscape characterised by its enthusiastic embrace of the cloud and SaaS for integrating digital and core banking solutions. Temenos has a strong presence in Australia and New Zealand with a locally based team here for 15 years supporting 70+ banking clients from Tier-1s to the newest digital challengers," Ramki Ramakrishnan, managing director for APAC at Temenos, said.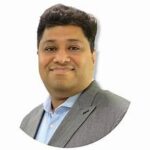 He added that their clients can be more flexible in deploying their payments, digital, and core banking solutions on-premise, on any public cloud, or as SaaS on Temenos Banking Cloud. He added that SaaS has become their clients' preference when consuming banking technology solutions in Australia.
As a leader in Explainable AI, Temenos also highlighted a banking solution that automatically classifies customers' banking transactions through Generative AI.