Cisco launches innovations such as the Cisco Validated Designs for AI, new Cisco Security Suites, and an observability ecosystem.
"Through our collective expertise and resources, we can drive innovations that shape the future of digital transformation and create even greater value for organisations across industries and geographies," said Jeff Sharritts, EVP and chief customer and partner officer at Cisco on hosting the Partner Summit 2023.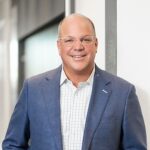 Cisco Validated Designs for AI
Cisco has collaborated with leading ecosystem partners to offer partners simple and scalable solutions to help customers get their infrastructure AI-ready on Cisco Validated Designs (CVDs) for AI use cases. The ecosystem partners include AMD, Intel, NetApp, Nutanix, NVIDIA, Pure Storage, and Red Hat.
New Observability Ecosystem
The vendor-agnostic observability ecosystem helps customers fulfill their specific observability needs, facilitating an environment where they can get value from observable telemetry.
New Cisco Security Suites
The new Security Suites will provide a more integrated, predictable, and economical way to purchase and access Cisco's portfolio of security products. Centered around three critical use cases — User, Cloud, and Breach Protection — the suites enhance security efficacy, improve the user experience, and boost return on investment. They are designed to work across multiple clouds, and private infrastructure and built to be interoperable with other tools and systems.