According to British writer and lay theologian, Clive Staples Lewis, two heads are better than one "not because either is infallible, but because they are unlikely to go wrong in the same direction."
Deloitte Analytics says we are living in the "age of with": humans with machines; data with actions; businesses and their customers. In the conjoining of the two, we discover that the equation "one plus one equals two" is not enough.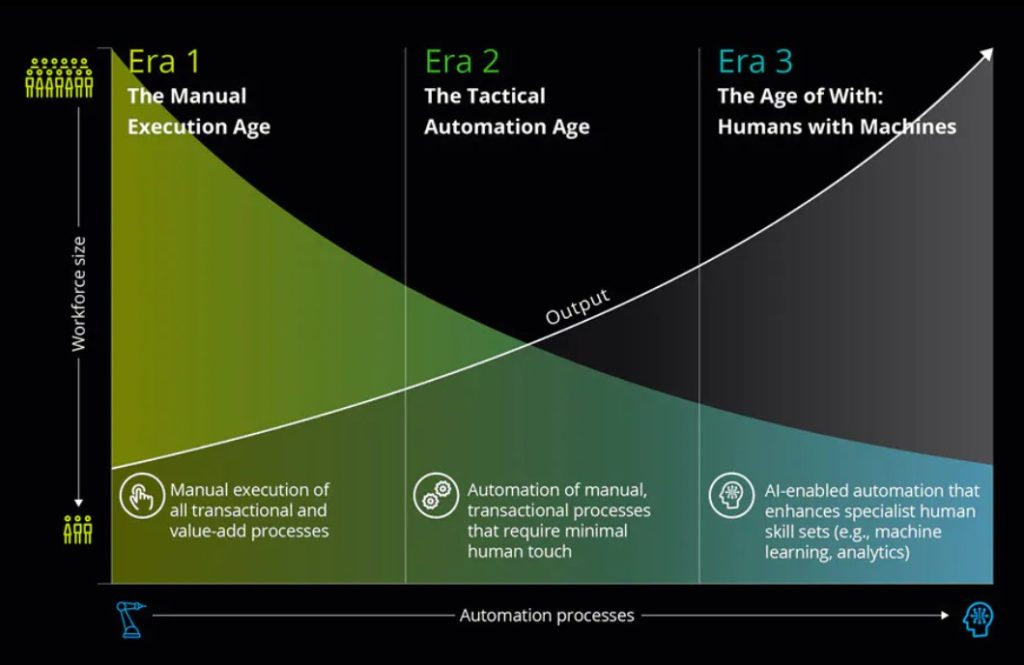 In this regard, Deloitte's opined that embracing the Age of With means "artificial intelligence with automation delivers business processes with speed and precision, and a human workforce with the freedom to focus on what is important."
Asked how automation has advanced as a business solution, Dan Ternes, chief technology officer, APAC, SS&C Blue Prism, says "automation as a tool for innovation has become a driver for competitive differentiation, top-line revenue growth, customer, and employee satisfaction."
For his part, Warren Wang, chief innovation officer at Cyclone Robotics, automation has evolved from simplistic task-level automation to one that focuses on optimising employee time and workflows to enable business process orchestration.
"The pandemic has exacerbated this next wave of innovation in automation. When businesses across industries found themselves crippled by an initial wave of global lockdowns two years ago, mass migration to digital platforms ensued, leading to heavily overworked support functions. This was the trigger for many businesses to make strategic investments to keep their operations afloat," said Kun Wu, co-founder and managing director, AI Rudder.
What are the benefits of intelligent automation and how does it directly correlate with business operations, efficiencies, and cost?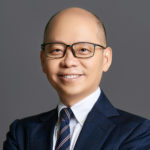 Warren Wang: Intelligent automation or hyperautomation represents the optimal stage of digital transformation. A key benefit of hyperautomation is its ability to support business growth that enables self-learning capabilities and one that can be scaled easily and flexible enough, to support business operations of any magnitude. Pivotal to these benefits, lies in the fact that intelligent automation helps drive business growth while reducing operational costs.
Kun Wu: Investments in intelligent automation have a direct impact on a company's operations, efficiencies, and cost; and consequently, its bottom line. If we were to use Voice AI – one of the frontier technologies within intelligent automation – as an example, its implementation has been shown to enable better customer experiences, optimise performance as well as reduce companies' reliance on manpower.
What challenges must organisations overcome to enable the implementation of intelligent automation solutions?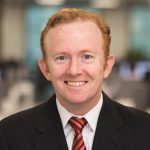 Dan Ternes: If Intelligent Automation is intended for widespread, strategic adoption, its implementation approach must reflect that importance. It will require proper governance, senior executive sponsorship, integration of organisational silos, communication plans, agreed KPIs and much more.
Since Intelligent Automation is still relatively nascent, many organisations are still learning which naturally leads to missteps. Adopting a proven methodology and engaging experienced campaigners will drastically reduce implementation risk.
Warren Wang: A lack of strategic alignment between business and IT strategies is one of the biggest challenges organisations are facing in wanting to scale up with implementing intelligent automation. Leaders should look beyond challenges such as cost, security and privacy issues, technology maturity and people and consider automation solutions as critical enablers of business growth.
How can organisations build trust and collaboration between both human and digital workforce to optimise productivity?
Dan Ternes: While management sees a path to organisational efficiency, employees fear a path to redundancy. It's an understandable, but largely misplaced, reaction. Transparency, accountability, and clear processes are important in ensuring employees feel included and well-informed. This is more difficult in the age of hybrid working due to the lack of in-person workplace interactions. The management team must address this challenge to foster trust and collaboration.
Warren Wang: The foundation for building trust lies in understanding and reinforcing the positive gains of leveraging the digital workforce. Organisations need to adopt the proper digital tools to empower employee productivity and efficiency while leveraging innovative technology to grant them the flexibility needed to adapt and grow in their environments. We expect the future workforce to become champions at driving human-hybrid entrenchment.
What are some things that organisations can do to ensure and scale long-term successes with intelligent automation?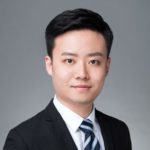 Dan Ternes: Employee upskilling is another facet of long-term success. Digital workers have created capacity within organisations – how will you leverage that capacity? Equipping employees with the skills to deliver those promised higher-value activities is key to adoption and long-term success. Training, upskilling, and certifications are essential to the future of work and should be a key element of businesses' transformation strategy.
Kun Wu: In the procurement process, organisations should be clear with their objectives behind making an investment in intelligent automation. Organisations also must be cognizant of the manpower hours that become freed up as a result of automation and allocate these additional hours productively.
Ongoing reviews will be critical in the early phases, to ensure that processes are smooth. While there will be significant time spent by human operators to refine automated processes at the start, the long-term goal should be to minimise human interference as much as possible.