Technology leaders expect AI to boost efficiency in their industry by at least 25% in the next two years according to the "Laying the foundation for data- and AI-led growth" report produced in partnership with Databricks.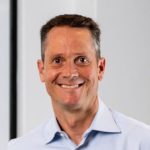 "CIOs and CDOs are doubling down on their investments to ensure they have the right data strategy and talent in place to benefit from AI. We know that today's early movers will be tomorrow's AI winners. Success, however, requires a world where everyone in an organisation can use AI irrespective of whether their language of choice is Python, SQL, or English," said Ed Lenta, senior vice president and general manager of Asia Pacific and Japan at Databricks.
Key findings
Based on a global survey of 600 CIOs, CTOs, CDOs, and technology leaders for large public and private sector organizations, the results of the study revealed that executives expect a transformative AI adoption with a majority (81%) expecting a 25% upgrade to industry efficiency in the next two years.
The study finds that technology leaders are investing in modernising data infrastructure and adopting AI. Almost half (46%) say that budget increases for such steps will exceed 25% during the next year.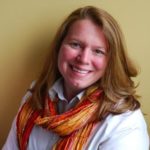 With data and AI at the forefront of innovation, our report underscores the commitment of C-suite executives to steer toward a transformative future.

Laurel Ruma
"Strategic investments, consolidation efforts, and dedication to governance and democratisation of AI are not merely choices; they are imperatives for success," says Laurel Ruma, global director of custom content for MIT Technology Review.